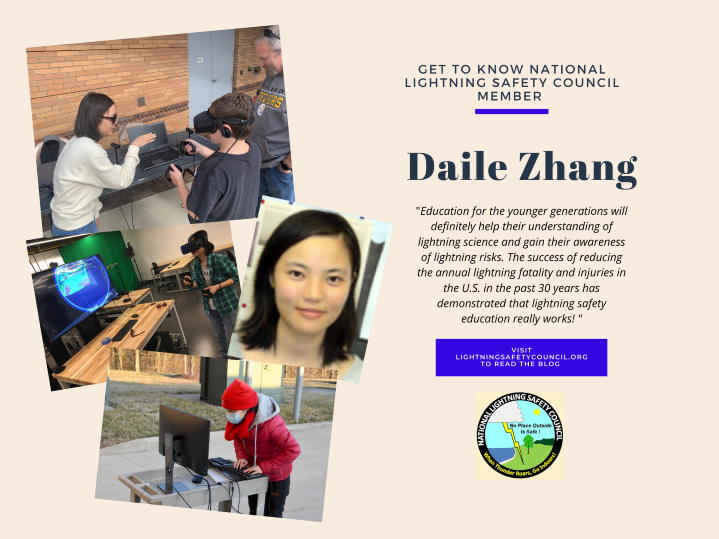 ESSIC/CISESS Post-doctoral Associate Daile Zhang was recently featured by The National Lightning Safety Council to discuss her role in the lightning safety effort. In the feature, Zhang talks about what drew her to lightning, specific projects she's working on, and the future of lightning research.
"Education for the younger generations will definitely help their understanding of lightning science and gain their awareness of lightning risks," Zhang said in the interview, "The success of reducing the annual lightning fatality and injuries in the U.S. in the past 30 years has demonstrated that lightning safety education really works! We will continue the hard work to save more lives."
Zhang is a postdoctoral associate at ESSIC, focusing on evaluating and assessing space-based lightning sensors such as the GLM. She is a part of the ESSIC/CISESS Lightning Team, which also includes Scott Rudlosky, Mason Quick, and Jonathan Smith.
To read the full piece, click here: Daile Zhang's spotlight.