Wellness and Sustainability Tips: 6/29/12
By: Lauren McLendon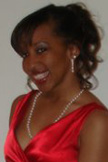 Wellness and Sustainability Tips are selected from the UMD "FYI" Listserv system. The "FYI" Listserv provides general announcements and information on programs of particular interest to the faculty and staff of the University of Maryland.
I. Wellness
Wash your car and save the Bay
"Washing vehicles in a car wash is a simple way to be Chesapeake Bay-friendly. If a vehicle is hand washed, the dirt, oil, tar and particles in the waste water typically go into storm drains where they do not undergo waste water treatment. As a result, contaminants from your vehicle can end up polluting rivers and streams that drain into the Chesapeake Bay. The Maryland Department of the Environment regulates vehicle washing done by industrial and commercial facilities. In these facilities, waste water is collected and treated, prior to release. For added water conservation, look for car washes with water recycling systems because they use less water than a typical commercial car wash."

"Water is essential to all our bodily functions. With the hot summer weather, staying hydrated can sometimes be more difficult than just aiming for 8 cups each day. Avoid dehydration by drinking water regularly throughout the day. Try carrying a water bottle with you. Drink from it often, and refill it whenever you have a chance. Be especially ardent about your fluid intake if you are going to be exercising or spending time outdoors during the day. In these cases, drink water before, during, and after any sweat-inducing activities to keep your hydration levels constant."
---
II. Sustainability
Keep your red, white and blue celebration green!
"Watch your "waste" line during your 4th of July celebration. Decorate with reusable items such as fabric wind socks, wind catchers, flags or decorative bunting. Select delicious and healthy local vegetables, fruits, meats and snacks. Choose eco-friendly picnic wear such as compostable plates and cutlery. Better yet, ask your guest to BYO plate. Remember your blue bag to collect your cans, bottles and boxes for recycling. Happy 4th of July!"