Wellness and Sustainability Tips: 9/20/12
By: Lauren McLendon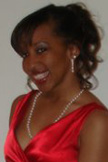 Wellness and Sustainability Tips are selected from the UMD "FYI" Listserv system. The "FYI" Listserv provides general announcements and information on programs of particular interest to the faculty and staff of the University of Maryland.
I. Wellness
Help yourself by helping others
"Social wellness is about valuing the larger community. Consider giving back by volunteering on campus, in your local neighborhood, or even going global! Whatever scale of involvement you choose, community service can boost your health and well-being by connecting you with others, bringing you positive feelings, and increasing your self-confidence. For a great way to get started, check out Maryland's Leadership and Community Service Learning, which offers a number of ways to get involved. Find them on their website at www.stamp.umd.edu/lcsl, or by stopping by their offices in the Center for Campus Life at 0110 Stamp Student Union."
Get involved in something that interests you!
"September is social wellness month at the University of Maryland! Take this opportunity to meet new people and make friends by getting involved in a group or activity that interests you. Check out the hundreds of student groups and campus organizations at the First Look Fair, Wednesday and Thursday September 14th and 15th on Mckeldin Mall."
II. Sustainability
Participate and GO Green!
"A recent participant said, "I am impressed with how well the program is organized. Everything is laid out step by step and you just follow the steps." Now it's your turn! Join the fun and your fellow Terps by joining the Green Office Program. We provide everything you need to get started. Training sessions are held twice a month so it's always a good time to get on board. Find out more: www.greenoffice.umd.edu."