Wellness and Sustainability Tips: 7/13/12
By: Lauren McLendon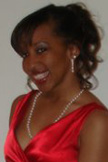 Wellness and Sustainability Tips are selected from the UMD "FYI" Listserv system. The "FYI" Listserv provides general announcements and information on programs of particular interest to the faculty and staff of the University of Maryland.
I. Wellness
"Scientists have suggested that being in the peace and fresh air of nature can bring enormous benefits to our mental and physical health. So, try getting out of the concrete jungle and into the real world for a bit! There are many nearby parks, hiking trails, and campgrounds that offer the opportunity to experience the natural world and the many health benefits that go along with it. Check out http://www.dnr.state.md.us/publiclands/ to find a park near you. Consider enhancing your outdoor experience — rent camping, backpacking, rock climbing or other outdoor equipment from Campus Recreation Services http://www.crs.umd.edu/cms/OutdoorRecreation/Rentals.aspx."
---
II. Sustainability
Bike your way around D.C.
"If you are heading into Washington D.C., take public transportation into the city, then use www.capitalbikeshare.com to find your way around. Capital Bikeshare is a program that allows you to take bikes from one of 165+ stations, and return them to any other station location in the city at minimal cost. Biking saves you from paying for gas, parking, cab fees and metro fairs. Bikes are also earth-friendly and good for your health too! If those reasons weren't convincing enough, traveling D.C. by bike will give you the chance to see the city in a whole new way."