Town Center Market
By: Maureen C. Cribb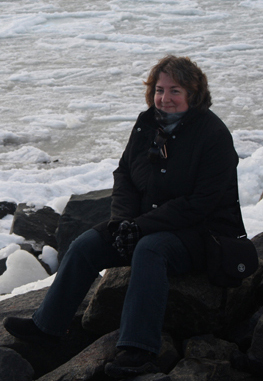 Here's a handy convenience store located in "downtown" Riverdale Park, not far from M-Square (a few minutes away by car, 15 or so minutes on foot, somewhere in between on bicycle):
https://www.facebook.com/TownCenterMarket
You can find basic food supplies there, beer and wine (refrigerated or not), coffee/espresso machines, fast food like hot dogs, pizza around the corner at Dumm's, pre-made deli sandwiches (noticed some locally-produced cheeses on sale, too). There's seating inside and a terrace with umbrellaed tables outside (should make watching the trains go by more of a thrilling experience). Nice to know it's now open … handy.
http://www.urbanspoon.com/r/7/101929/restaurant/DC/Hyattsville/Dumms-Pizza-Sub-Riverdale