ESSIC 5th Annual Oktoberfest-themed TGIF
By: Mark Baith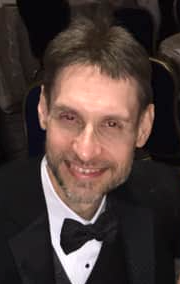 Guten Tag!
On Friday, October 7th, ESSIC faculty and staff will again find themselves transported to a "virtual Munich."
In the spirit of the famous 16-day Bavarian autumnal festival,  the Center will host its 5th-annual Oktoberfest-themed TGIF, featuring soft-pretzels, bratwurst, and a special "beverage" in the Märzen style of the season.
(Note: As always, food and drink are generally consumed quickly: Provisions have been made to accommodate a larger volume of revelers, but prompt arrival is still recommended.)
Oktoberfest is traditionally opened by the Mayor of Munich, who taps the festival's first keg: This year, interim ESSIC Director Fernando Miralles-Wilhelm will be called upon to open the festivities–in the Austro-Bavarian language–with the ceremonial cry of "O' zapft is!" ("It is tapped!").
Some fun facts about Oktoberfest
Record attendance of Oktoberfest was 7.2 million people in 1985, and record beer consumption was 1.82 million gallons in 2006.
The first Oktoberfest was a royal wedding celebration in Munich, Germany in 1810.
The fine for stealing an official Oktoberfest mug is 60 US dollars.
Please see the ESSIC event calendar for further details: