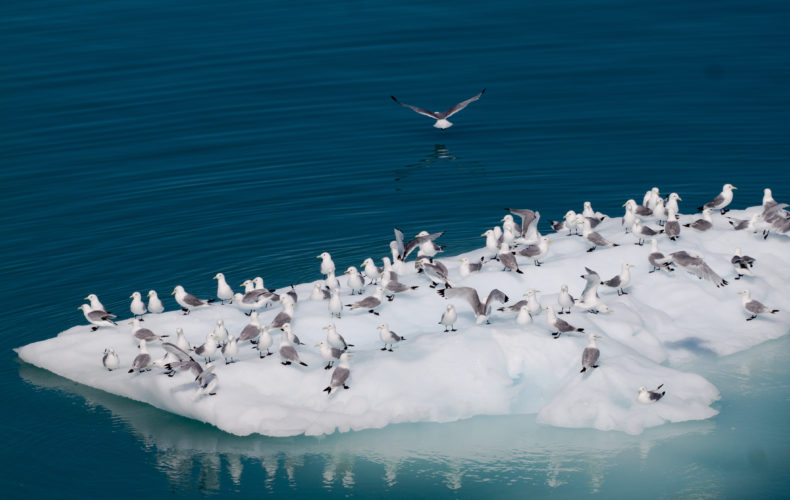 2021's world ocean was the hottest ever recorded, beating out even last year's record high temperatures, finds a team of international scholars, which includes ESSIC researcher Dr. Alexey Mishonov.
In a new study in Advances in Atmospheric Sciences, the researchers use two international datasets, one from the Institute of Atmospheric Physics (IAP) at the Chinese Academy of Sciences and the other developed by National Centers for Environmental Information (NCEI) of the National Oceanic and Atmospheric Administration (NOAA). With this data, they used single forcing simulations to analyze the contribution of different forcings on the regional ocean heat content (OHC) pattern. The regional and global changes both reveal significant ocean warming since the late-1950s — the entirety of the reliable instrumental record. 
"Keeping track of the variability of the OHC annually allows us to assess trends in ocean warming and bring the additional attention of the public to the environmental issues facing the humanity," states Mishonov, who has been involved in monitoring OHC since 2004.
This is a continuation of the team's 2021 paper, published just under a year ago. Last year, the team reported an increase of 20 ± 8.3 ZJ (the IAP estimate) and 1 ± 3.5 ZJ (the NCEI estimate) between 2019-2020. The 2021 annual OHC value is higher than last year's value by 14 ± 11 ZJ (IAP) and 16 ± 10 ZJ (NCEI). This indicates that not only were the 2021 oceans the hottest ever recorded, but are also getting hotter at an increasing rate.
This record high takes into account natural variability and change in ocean circulation, such as La Niña and El Niño, which play important roles in local data. These short-term climate fluctuations are being overpowered by long-term trends resulting from human-related changes in atmospheric composition.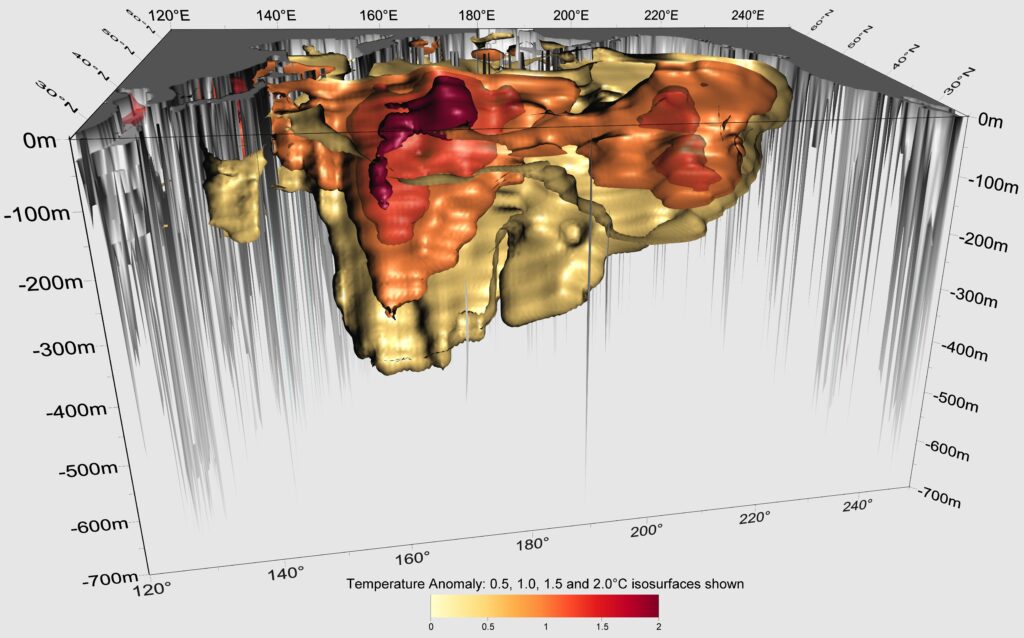 "The ocean getting warmer at deeper depths," Mishonov said, referring to Figure A above, "This is an indicator that it is a very inertial and long lasting process, which will take a long time to reverse. It is already impacting ecosystems within the upper ocean causing acidification, marine flora and fauna degradation."
As oceans warm, the water expands and the sea level rises. Warmer water provides more energy for tropical storms, increasing their intensity and longevity. With 2021 being the third most active year on record in terms of named storms, this research highlights the increasing threat for marine ecosystems and human livelihoods. For coastal communities, resiliency measures such as changes to engineering design, building codes, and modifications are already being observed.
There are still uncertainties and knowledge gaps in monitoring ocean warming. Improvements still need to be made to quantify uncertainty from inter-annual to multidecadal scales and the impact of data QC and regional differences of OHCs revealed by different datasets. Thus, better awareness and understanding of ocean dynamics are fundamental in combating climate change.
"Here at ESSIC, we will continue to support and update the NOAA/NCEI's World Ocean Database to continue assessment of the OHC on global and regional scales," comments Mishonov, "Our OHC estimates are updated every quarter, which allows us to closely monitor its variations."
Mishonov is a researcher with extensive experience in various fields of oceanography, including ocean color, water transmissivity and particulate organic carbon study, oceanographic data management, analysis, and climate research.
To access the paper, click here: "Another Record: Ocean Warming Continues through 2021 despite La Niña Conditions".