Local eats: review of Tara Thai
By: Maureen C. Cribb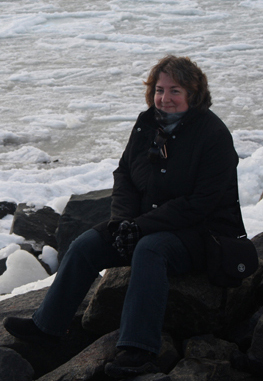 Bottom line: Food's good but nothing special; prefer the nighttime ambiance.
I've been to the place twice – for lunch and for dinner. If you've been to the Tara Thai in Bethesda, you get the idea about the food. I had the chicken panang and it was milder than advertised (prefer the spicier tofu panang at Siri's). The place is small and does get busy in the evening, making conversation a bit difficult. But the place glows in soft light from the wall lighting creations … very pretty. And I have it on good authority (Renu's mother, Mrs. Mathai from Chennai!) that the ginger martini is quite addictive.
If you have guests, I recommend the place for lunch (try to snag a comfy booth by the window) or dinner (go for a table along the back wall). I give it a 3 (of 5) forks.
~MC
Tara Thai
5501 Baltimore Ave
Hyattsville, MD 20781
(301) 277-7888
www.tarathai.com