Local eats: review of Sakura Seafood and Supreme Buffet
By: Maureen C. Cribb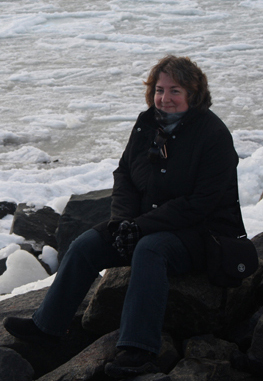 Bottom line: If you like buffets, you'll like Sakura.
Thought I'd greet the Year of the Dragon at Sakura, the newest  Chinese-American buffet place in College Park. Food-wise, there's quite  a large selection of the usual buffet staples (are frog legs standard  fare?) and sushi and hibachi stations are located at the back of the restaurant. I'm no big fan of these buffet places but I saw one Asian fellow there going back for thirds (!!) so the food must be all right.
My meal (including a pot of tea) came up to $10 and they do take-out, too (you pay by the pound). I liked the spaciousness of the place and it has plenty of seating – tables for 2, 4, and 8 people plus comfy booths (and a party room in the back). The decor is simple, the place is clean, and it was not noisy … service was quick and courteous. Plenty of parking space, too.
If you're a fan of buffets, this is a good place for lunch or dinner (or take-out). I give it 2.75 (of 5) forks.
~MC
Sakura Seafood and Supreme Buffet
9031 Baltimore Avenue
College Park, MD
301-982-3331
(no website yet)