Local eats: review of Pollo Fiesta
By: Maureen C. Cribb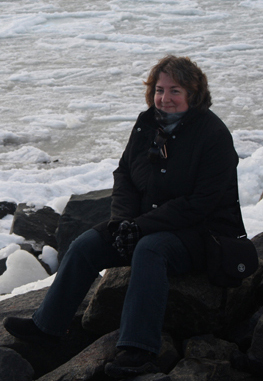 Bottom line: Close-by, quick service, good enough food.
Most of us know of this local restaurant but for those who are new to the area, check out Pollo Fiesta for a quick lunch with a Mexican flavour. It's no more than a 10-minute walk, door-to-door, from MSquare (shortcut hint: just past the bus stop, at the intersection of the sidewalk and a paved trail, take the short path through the woods and walk behind the black building to the restaurant). Big menu but I like the lunch special ($6.95) – enjoyed the spinach enchiladas today. And if you order soup, it's one big bowl of soup! You can sit at a table or in one of the booths – they don't mind rearranging the furniture, so to speak, to accommodate large groups.
A casual, quick lunch kinda place … I give it 3 (of 5) forks.
~MCC
Pollo Fiesta
6408 Kenilworth Ave.
Riverdale, MD 20737
(301) 277-0298
http://www.allmenus.com/md/riverdale/281134-pollo-fiesta/menu/