Local Eats: Review of Pizza Autentica
By: Maureen C. Cribb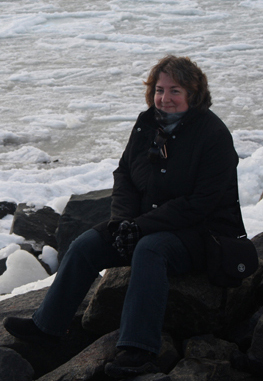 Bottom line: Bright, clean, roomy and good pizza to boot.
I don't usually do the pizza thing but I'd been eying this place for a  while so decided to check it out. Glad I went – if ever I need a pizza fix, this is the place to get it. I had the 10″-"the works" pizza and  nearly fell off my chair in shock when I bit into a piece of fresh rosemary embedded in the thin crust … you won't find *that* anywhere near a pizza from Mama Lucia's, I can assure you. Bottles of beer or mini-bottles of wine are available *and* there's free parking in a car lot beside the building.
I think it's an appropriate place to bring guests, if you're not in a huge rush (after all, they do make everything on the spot and anyways, there's free wi-fi to while away the time). I give it 4 (of) 5 forks.
~MC
Pizza Autentica
8300 Baltimore Avenue
College Park, MD
301-446-2006
http://www.pizzaautentica.com/