Local eats: review of Pike el Chalateco
By: Maureen C. Cribb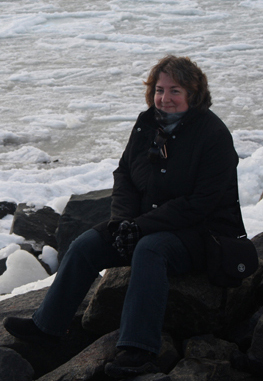 Bottom line: A bit of Bolivian colour in the neighbourhood … good hearty food and casual atmosphere.
English is not the mother tongue here. The place certainly has the feel of a low-key family restaurant. Bright green exterior/blue awning and orange walls/golden yellow,burgundy tiled flooring on the inside … Univision/Telemundo on the flat screen, jukebox blaring ballads, Real Madrid and Barca banners on the walls … an interesting menu of typical Bolivian food (duck, lamb, rabbit, beef tongue items). I played it safe and had the chicken and chunos in a spicey sauce, which came with rice and a slice of white potato, sprinkled with peas, sliced red onions and diced tomatoes ($11.95). A bit pricey (and not so spicey to me) but must say, glad that I'd been to the pool and had biked around earlier that morning so was hungry … that was one big plateful of protein,carbs and starches! Had a nice time watching the cooking show on TV and eavesdropping on conversations around me that I didn't understand.
Plenty of free parking … hang a quick right at the Bed-To-Go store on Hamilton Street (next set of lights after those at Busboys&Poets). Casual place, casual service … feels "down home". I give it a 3.5 (of 5) forks.
~MCC
Pike el Chalateco
5310 Baltimore Avenue
Hyattsville, MD
301-277-2438