Local eats: review of Pho Thom
By: Maureen C. Cribb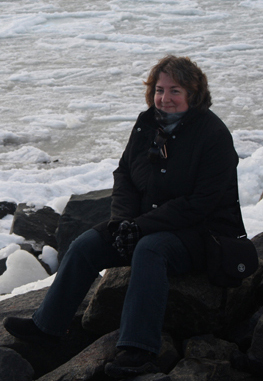 Bottom line: The food was good, liked the decor, service was fine and would go back.
Was waiting at a bus stop last weekend and noticed this new Thai/Vietnamese place across the street so checked it out for lunch today (do like soup, so pho was the way to go). The place has tables up front by the window (for that lovely view of Route 1, don't you know) and booths line the left-hand side of this narrow restaurant. Nicely done up, decor-wise, and the place smelled tasty upon entering, Service was quick enough and polite – our waiter was dressed in the traditional white shirt/black pants waiter garb. Seems the pad thai ($8.95) was adequate and I had the meatball Vietnamese pho ($6.95), which hit the spot (liked that the basil and hot peppers were fresh and alive … and I'd suggest going for a small bowl of soup rather than a large bowl – the small bowl is big enough for a meal to me). As for parking, there's the parking garage above Ledo's or coin-metered parking in the CVS parking lot across the street.
I think it's a decent place to take guests for lunch, especially if you're looking for a quiet place to eat and talk. I give it a 3.25 and Jean gave it a 3.5 so let's make it a 3.375 (of 5) forks for the place.
~MC
Pho Thom
7313 Baltimore Ave
Suite F
College Park, MD 20740
(240) 582-7530
http://www.yelp.com/biz/pho-thom-college-park