Local Eats: review of Pho D'lite
By: Maureen C. Cribb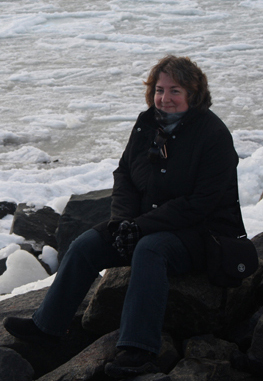 Bottom line: Reasonably priced southeast Asian dishes, quick service, and close-by.

Not a huge fan of pho soup but if you like it, they make a good bowl of it here. And not just any old bowl … specially designed bowls that don't splatter the contents when transferring to a container-to-go and soup spoons that clip to the lip of the bowl (the owner seemed quite pleased to point this out when he stopped by our table). I had the "Just Noodles" soup which was okay (the chicken broth could've been more "chickeny"-tasting); Nai-Yu thought her "The Works" bowl of soup had a bit too much fat in it. Andy had no complaints about the pad thai.
Decor is muted and simple in brown and beige. The kitchen is open with stainless surfaces – very clean. Service was a bit too enthusiastic for my liking but I'd chalk that up to inexperience and the eagerness to please, given that the place just opened. We all agreed on 3.5 forks (of 5).
~MC
Pho D'lite
8147-A Baltimore Avenue
College Park, MD
301-982-5599
www.PhoDlite.com