Local Eats: Review of Lime
By: Maureen C. Cribb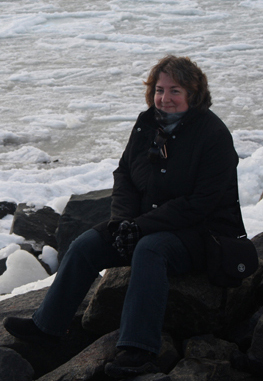 Bottom line: Go. You can't beat freshly-made salsas and guacamoles.
This is not Chipotle nor is it a traditional sit-down restaurant like Azteca. Lime is fresh and light and casual; I like the vibe. Walk in, place your order, pay, get a number, then find a seat – they'll bring your food over. The right side of the space is the "bar" area, I guess … the music was super-loud (glad I had my ear plugs with me). Fortuneately, there's a more intimate and quiet dining area to the left with tables and a few booths. I had the tortilla soup and liked it – rich with chicken and rice. Sampled a couple of the salsas from the salsa bar – the "salsa suave" (a pleasant heat) and the "habanero sauce" (painful, but it cleared my sinuses). The decor is simple (golden-yellow walls with lime and cactus wall decorations) and the service is friendly.
Good place for a casual lunch; metered parking in the area. I give it a 3.9 (of 5 forks).
—
7419 Baltimore Ave. (beside The Bagel Place)
College Park, MD 20740
www.limefreshmexicangrill.com/