Local eats: review of Hank's
By: Maureen C. Cribb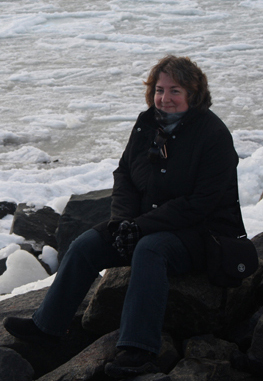 Bottom line: Perfectly fine place for typical bar fare like burgers, etc. and pretty good happy hour deals.
Popped into the place this weekend past, curious to visit the area off PG Plaza that they're trying to develop into some sort of "town center". Well, empty storefronts abound but there is a big movie theatre there and Hank's is right beside it. Nice bar area with small flat screens at each booth and a decent menu. I had the pepper jack cheeseburger sliders with onion rings. The sliders were nothing terribly exciting but I did like the onion rings … cute little wispy curlicues of crispiness. ;> The waitresses were sorta on the indifferent side but the manager did walk around and chat a bit with customers.
Adequate place to go for lunch if you have guests but there are more interesting food places closer to M-Square. Still, if you happen to be out by PG Plaza, happy hour there could be interesting. I give it a 3 (of 5) forks.
~MC
6507 America Blvd.
Hyattsville, MD
301-209-0572