Local Eats: NuVegan Cafe
By: Maureen C. Cribb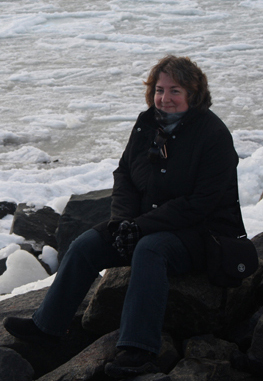 A "Nu" eatery has joined the Varsity complex – a build-your-own-plate-style vegan cafe. Entrees + 1 or 2 cold/hot sides, etc. … interesting choice of sides (braised brussel sprouts, grilled asparagus, and sesame seaweed caught my eye).
Unfortuneately, the choice of sides changes daily, so you never know what's up for offer on any given day. It would be nice if they had a chalkboard or something with the daily offerings listed. Had the BBQ tofu the other day with a side of mac'n'cheese (neither the asparagus or brussel sprouts was on offer that day). Not the most creative dishes … grilled tofu on a bed of rice, drowning in BBQ sauce … mac and vegan cheese – vegan cheese simply can't get nice and gooey when melted. Kinda left me with a "meh" feeling. And the service … not the best. The people behind the counter weren't quite with it … kept having to repeat my order (yes, the kitchen noise behind them was loud, but c'mon now), remind them what I had ordered when it came to paying … just a bunch of little irksome things like that.
Might try one of their sandwiches next time, just to give them another chance. Found the prices a bit high, but did manage to get two meals out of the one I had there (after scraping off the BBQ sauce from the tofu for a stir-fry at home later on). The place was relatively busy when I went, so there's some interest for what they offer. There are parking meters in the apartment complex with a very short walk to the cafe.
2.5/5 forks
www.nuvegancafe.com