Local Eats: Nando's Peri-Peri
By: Maureen C. Cribb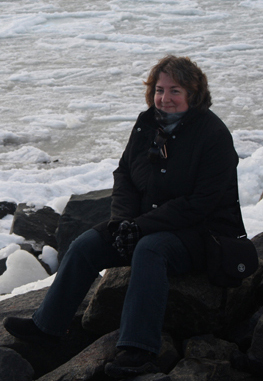 Nando's is open. Cycled by a few days ago and it was packed. Haven't been to this particular one, but they're all the same – mainly chicken stuff, including livers. Nice to see wines from Portugal and South Africa on the wine list. Like their garlic peri-peri sauce, too.
UPDATE: Had a meal there – food's good, nothing out of the ordinary. Chicken is chicken and the hot sauce is hot (two Kleenexes' worth hot). Nice decor, a bit cozy inside, space-wise. Free wi-fi (password = "periperi"). Music's a bit loud, so imagine the decibels would increase if super-busy. Service? Well, some of the runners might smarten up in time (somewhat clueless, the one I had).
Forks: 3 out of 5
Parking: the CVS parking lot or the parking garage on Knox.
Corner of Rte. 1 and Knox Road:
http://www.nandosperiperi.com/restaurants/college-park
—