Local Eats: MilkBoy ArtHouse
By: Maureen C. Cribb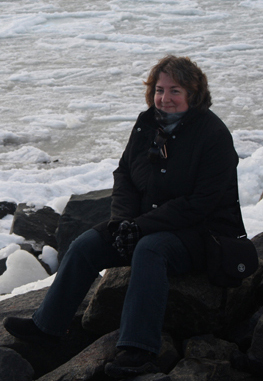 The street-level restaurant is now open with an opening menu – a pricey opening menu. I ordered the mushroom/seitan sandwich, which was quite good. It's aiming to be a hip-and-happenin' hang-out, so the music's on the "electronic lounge" side of things and kinda loud. That being said, sitting at a sidewalk high-top table with a glass of tempranillo and mellowing out to the music would be a pleasant thing to do on a nice summer day.
Forks: 3.5 out of 5 for a good first impression
Parking: the CVS parking lot or the parking garage on Knox.
7416 Baltimore Ave., Corner of Rte. 1 and Knox Road
http://theclarice.umd.edu/milkboy-arthouse/faqs