Local Eats: Lesly's Grill
By: Maureen C. Cribb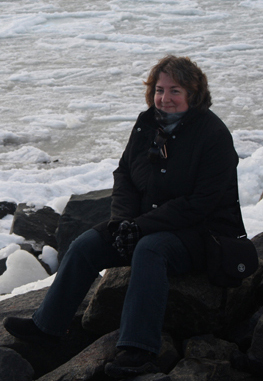 Do you like loud jukebox music playing Latin American tunes? Do you like hostesses dressed like hookers? Do you like South American food? You might like Lesly's Grill then.
Located in part of the space vacated by the Calvert House Inn on Route 1 just south of the East-West Highway, Lesly's is giving El Comalito across the street a run for their money. It's a smaller space, but the same sort of menu … lots to choose from, quite tasty, and reasonably priced. Enjoyed the food and watching fútbol … sure won't be there for karaoke night though. I went in the evening with friends, so don't know what the place is like at lunchtime. Parking is behind the building off Route 1.
I'll give the place 3 out of 5 forks.
6200 block of Baltimore Avenue
College Park, MD
http://leslybarandgrill.com/html/menu.html