Local Eats: Fat Pete's BBQ
By: Maureen C. Cribb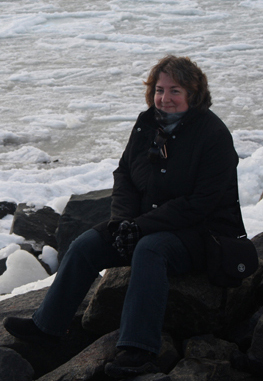 Smells good walking in. More geared for quickish eating like lunch and carry-out, given the small space.
Had the "tofu satay" starter. Nothing special, but then again, didn't expect creative cuisine here. Liked that they had different sauces (never heard of white sauce before) – and zip-lock bags handy for stuffing in left-overs. Fried green tomatoes and BBQ beans next for me to try.
Note: At the moment, the water/soft drink machine is not working, so no liquids available.
Forks: 3 out of 5
Parking: the CVS parking lot or the parking garage on Knox.
7406 Baltimore Ave., Corner of Rte. 1 and Knox Road
http://fatpetesbbq.com