Local Eats: Burtons Grill & Bar
By: Maureen C. Cribb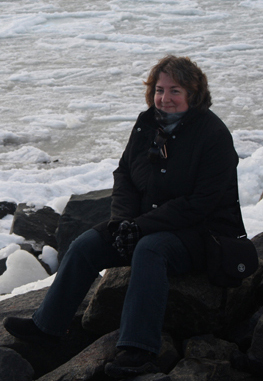 There's a new kid in town and I'm torn. Is it going to be the tyrokaftari at Kapnos Taverna (at The Hotel@UMD) or the risotto at Burtons (at Riverdale Park Station)? Ha, both!
Burtons is a few days old and sorting things out … coming up with a bigger "happy hour" bar menu (home-made potato chips in a small paper bag at the moment – FYI, the Kapnos happy hour has them beat there right now) and a weekend brunch menu soon. Do like the rich, woodsy-colored look of the place and the general vibe. Free wi-fi, no password needed.
Parking garage: Going south on Rte. 1, hang a left between the end of the woods (just down from Albion St.) and the Van Buren St. traffic lights.
3.5/5 forks (might go up to 4 once I test drive their risotto)
https://burtonsgrill.com/location/riverdale/
4440 Van Buren St.