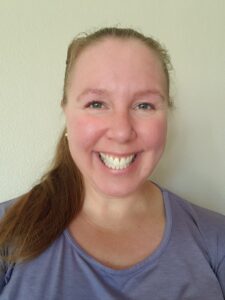 Last month, ESSIC/CISESS Senior Faculty Specialist Jacqueline De La Cour received a commendation from the NOAA/NESDIS/STAR Satellite Oceanography and Climatology Division for her work to secure full funding totaling almost $4 million for the NOAA Coral Reef Watch (CRW) program for fiscal years 2021-2023.
As the NOAA CRW Operations Manager, and Co-Manager on the project proposal, De La Cour developed the proposal, budget, and detailed three-year work plan. She also provided the necessary details to convince the NOAA Coral Reef Conservation Program to pledge the full funding requests for the next three years.
NOAA CRW's products help marine resource managers, scientists, decision makers (including elected officials) and the public monitor climate impacts to coral reef ecosystems worldwide, understand links between environmental conditions and ecosystem impacts, assess when reefs are vulnerable or resilient to climate change and its impacts (especially coral bleaching), and prepare and prioritize resources to implement timely, effective protective responses, adaptation actions, and restoration efforts. These efforts have helped improve coral reef management and regulation in a warming climate.
The funding that De La Cour secured will allow CRW to continue developing, operating, validating, improving, and operationalizing its world-renowned decision support products for coral reef management. CRW will also develop new user-requested products and continue to broadly communicate critical product information to users via its website, email networks, social media accounts, regular partner and monitoring network reports, presentations, and other outreach materials.