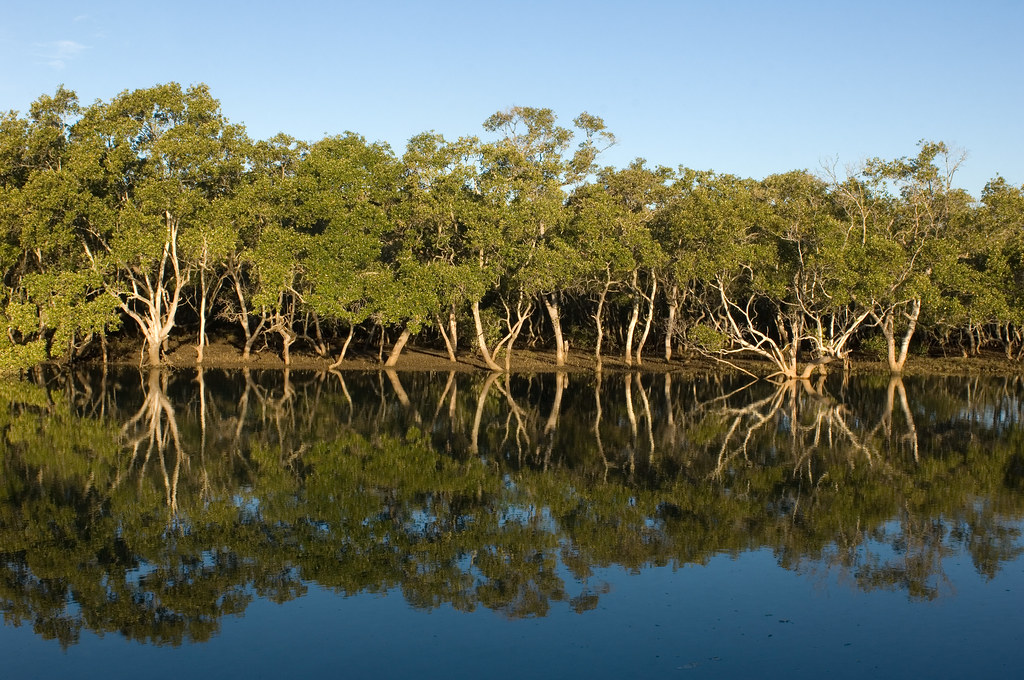 Liza Goldberg, ESSIC and NASA student research assistant, was recently featured in a Washington Post article for her research on mangrove loss. Last July, Goldberg published a paper in Global Change Biology that used Google Earth Engine tools to map the global drivers of mangrove loss.
In the study, she and her colleagues found that mangrove loss has fallen dramatically in the past two decades, with human-caused mangrove destruction declining even faster than loss from natural causes.
Despite this positive outlook, mangroves are still in danger. The study also found that sea-level rise and erosion could soon reverse the positive trend and possibly wipe mangroves off the map altogether.
"The future sustainability of mangrove forests must consider the severity and intensification of extreme weather and ocean processes as increasingly important drivers of global losses," write the scientists in the paper. "By disaggregating individual loss drivers, this work can aid restoration efforts by revealing ongoing stressors past and present within a specified region, making management efforts more informed and effective."
At 18, Goldberg started working at NASA when she was just 14-years old.  She was recently announced as one of the recipients of the National Geographic Young Explorers Grant, which will enable the launch of Cloud to Classroom, an innovative project that uses satellite imagery to help K-12 classrooms understand global environmental change through remote sensing. For more information about Goldberg and Cloud to Classroom, see the recent ESSIC feature.
To read the Washington Post article, click here: "Mangrove loss has fallen dramatically, but the forests are still in danger".