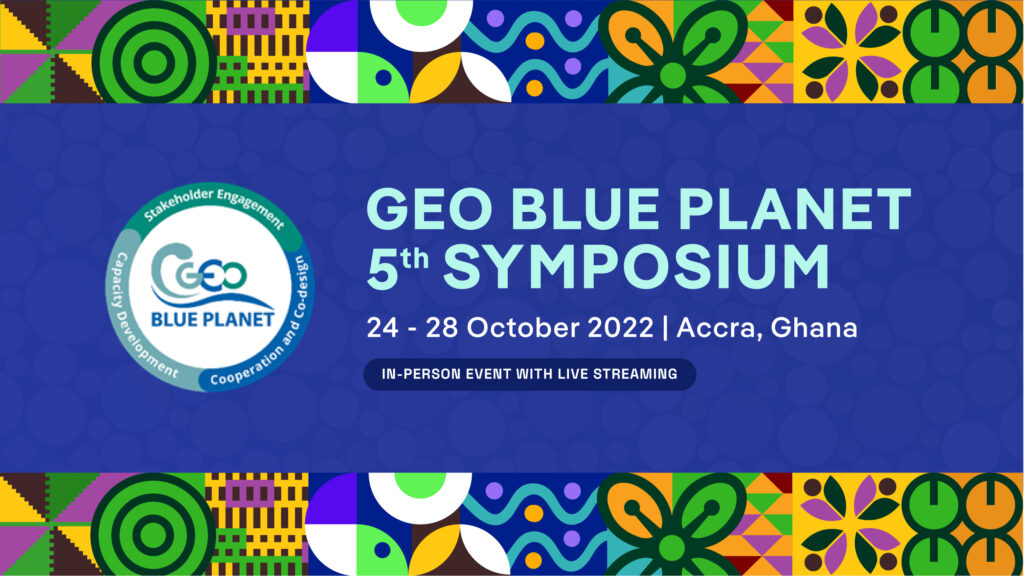 GEO Blue Planet, a network of ocean and coastal-observers, social scientists and end-user representatives, will hold its 5th Symposium from October 24-28, 2022. It will take place in-person in Accra, Ghana with a virtual component. This year's theme will focus on GEO Blue Planet's core actions areas, "capacity development, stakeholder engagement & cooperation & co-design driving sustained ocean and coastal observations for society".
The core event will take place in the first three days, with a poster exhibition, followed by two days of thematic workshops. A pre-event on Monday will feature training on using marine and coastal data for societal applications adapted to the African context. Only the core event will be hybrid, in-person with livestreaming for remote participants.
ESSIC/CISESS Scientist Emily Smail, who works with STAR/SOCD, is the Executive Director of the Group on Earth Observations (GEO) Blue Planet Initiative. She also serves as the co-chair of the GEO AquaWatch Initiative's outreach and user engagement working group and supports outreach and education efforts for the NOAA CoastWatch/OceanWatch program.
For more information on this upcoming symposium, visit their website here.