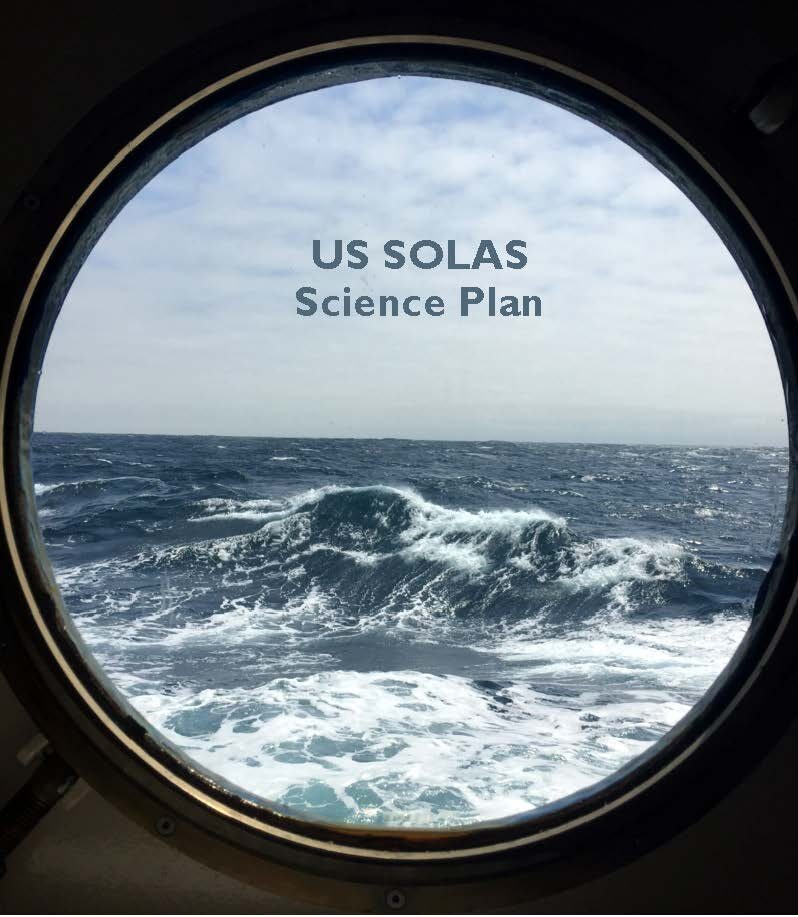 Santiago Gassó and Lauren Zamora are co-authors in the recently released science plan by the US Surface Ocean – Lower Atmosphere Study (SOLAS), a global and multidisciplinary research project established to provide international science coordination and capacity building. SOLAS is focused on understanding the key biogeochemical-physical interactions and feedbacks between the ocean and atmosphere that are critical elements of climate and global biogeochemical cycles.
This science plan is a result of an October 2019 NSF/NASA sponsored workshop targeted towards US-based scientists working at the air-sea interface. Emerging from the discussions was a new US SOLAS Science Plan to help coalesce the air-sea interaction research community around a common set of science goals and research priorities and foster a more cohesive US contribution to international SOLAS. 
In addition to his role at ESSIC, Gassó is also a research associate at NASA Goddard. He specializes in observational studies of aerosols, clouds, and their interactions using a combination of satellite detectors. He has published several journal articles on the subject of dust transport at high latitudes as characterized by satellite, model, and surface observations.
Zamora is an Associate Research Scientist with ESSIC, working on-site at NASA Goddard Space Flight Center. She joined ESSIC in 2017. Her research focuses on aerosol-cloud interactions and marine biogeochemistry.
To access the plan, click here: US SOLAS Science Plan. Please contact Santiago for more information.