First M-Square-hosted Holiday Party a Major Success
By: Mark Baith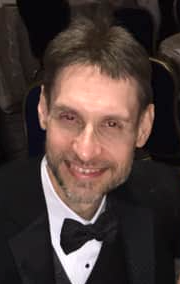 In what is likely to become an annual tradition for years to come, ESSIC held its first independently-hosted holiday party at the Center's M-Square Research Park facility, Friday, December 14th, 2012.
According to Assistant Director Andy Negri, who along with Linda Carter and Rashida Bandy comprised the ESSIC M-Square party planning committee, a locally-hosted holiday or end-of-year party was somewhat born out of necessity.
ESSIC had maintained a long-standing tradition of jointly hosting an interdepartmental holiday party on the UMCP campus, along with fellow CMNS partners AOSC and Geology.  However, the logistics of this arrangement had become increasingly difficult to maintain in recent years, given ESSIC's growth and its 2008 relocation to the M-Square Research Park.  Negri noted that only 12 ESSIC employees had managed to attend the 2011 on-campus interdepartmental party and that he began broaching the subject of an ESSIC-hosted party in early 2012.
ESSIC Director Antonio Busalacchi deemed the party "quite the fete," with an attendance of 85 people.  Busalacchi later served as "Master of Ceremonies" for the presentation of the annual peer awards, staff service awards, and new hire introductions.  He also thanked those who provided food and drink, as well as Negri and the various party committees: (listed below).
Planning: R.Bandy, L.Carter, A.Negri
Decorating/Logistics: S.Mahadevia, M.Cribb, C.Sliter, E.Guloy, T.Swaim, M.Baith, M.Maddox
Negri stated that a party "postmortem" was held after the event to identify and address any potential issues, as well as to solicit input and recommendations for the 2013 event.