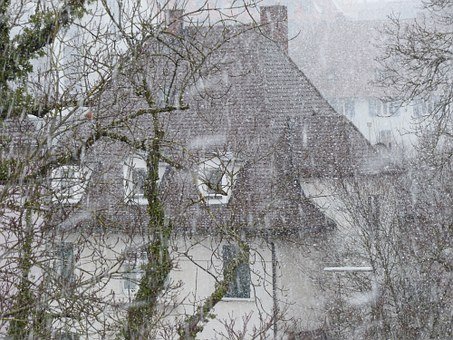 A new paper by a team that includes ESSIC/CISESS Faculty Specialist James Beauchamp, ESSIC/CISESS Visiting Associate Research Scientist Ralph R. Ferraro, and co-authors from The Institute of Atmospheric Sciences and Climate (CNR-ISAC) in Bologna, Italy reports the use of satellite microwave radiometers in detecting hailstorms. The first author, Sante Laviola, is a scientist at CNR-ISAC but has spent a year with ESSIC/CISESS as a visiting scientist.
In the study, titled "Hailstorm Detection by Satellite Microwave Radiometers", the researchers analyzed several hailstorms over Europe, South America, and the US to quantify the extinction of radiation due to the hailstones and large ice aggregates. They developed a probabilistic growth model that is able to distinguish between moderate and severe hailstorms, fitting the seasonality of hail patterns. The method's flexibility allows it to be applied to other microwave radiometers equipped with MHS-like frequency channels, making it highly portable.
Beauchamp has worked as a faculty specialist in ESSIC since 2000. Initially, he primarily worked with Dr. Raghu Murtugudde, analyzing tropical, ocean modeled and observed data. He has also been a member of a team calibrating and generating AMSU-B/MHS brightness temperatures from the NOAA series of satellites; developed a prototype method of detecting hail from microwave data; and worked at NOAA in Silver Spring, MD archiving ocean profile data. Currently most of his efforts are are with the NASA Measures project, implementing old rainfall retrieval algorithms and generating rain rate climate data records. Before coming to ESSIC, he was a contractor at NASA Goddard Space Flight Center, supporting Dr. Antonio Busalacchi's research in tropical ocean modeling. He has a BA from the University of Virginia and an MS degree in meteorology from The Pennsylvania State University.
Ferraro is the Chief of the NOAA/NESDIS Satellite Climate Studies Branch (collocated with CISESS in College Park, MD) and an ESSIC Visiting Associate Research Scientist. His research focuses on the use of environmental satellite remote sensing for both weather and climate studies with an emphasis on precipitation and other hydrological cycle products. He is a member of NASA's Global Precipitation Measurement (GPM) and AMSR science teams and outgoing chair of the International Precipitation Working Group. He has a Master of Science degree in Meteorology from the University of Maryland.
To access the article, click here: "Hailstorm Detection by Satellite Microwave Radiometers".