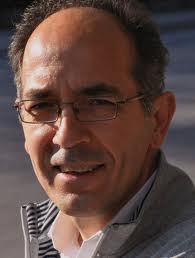 Taking the Fingerprints of Global Sea Level Change
This event has passed. See the seminar recording here:
---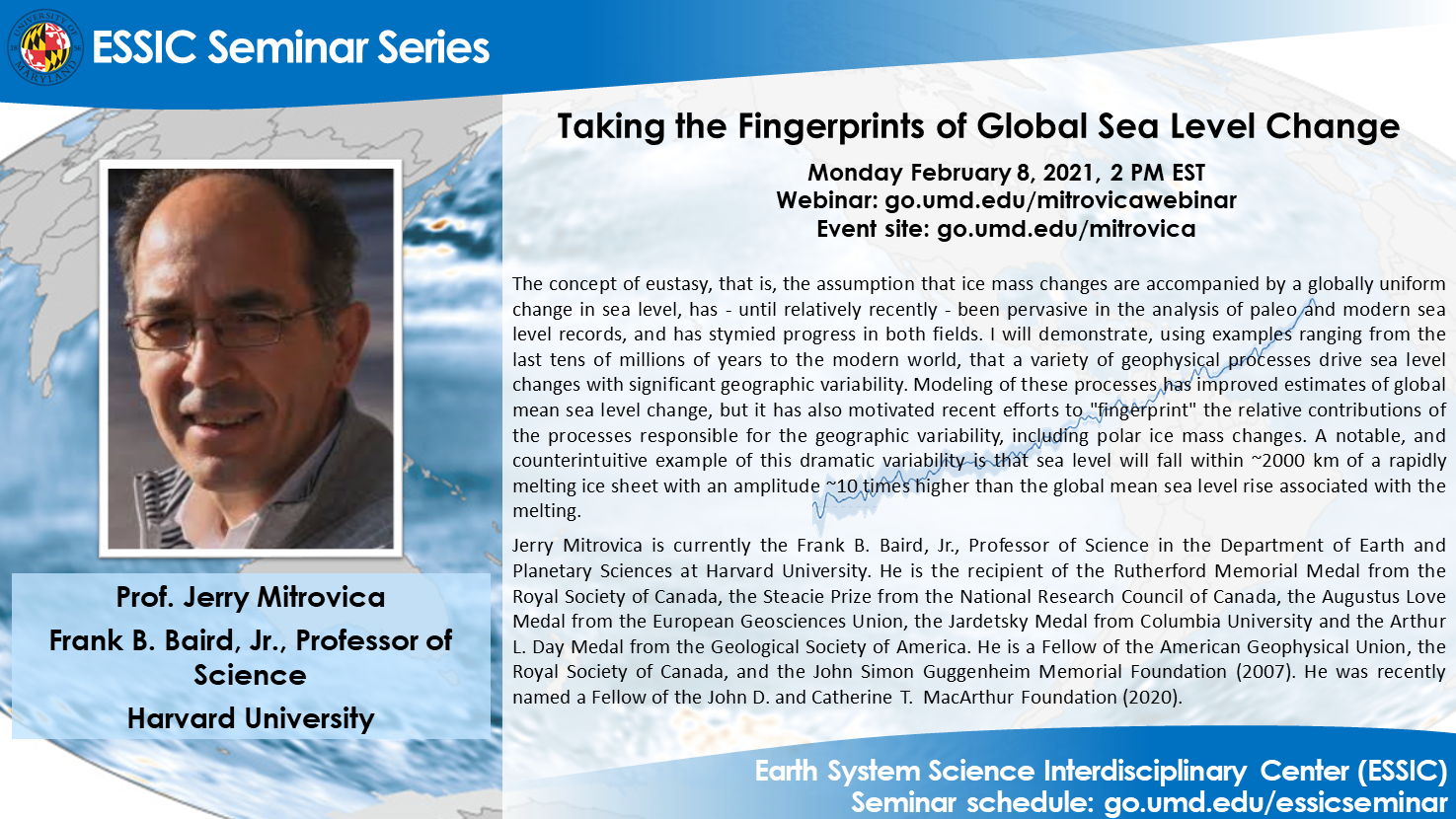 Prof. Jerry Mitrovica
Frank B. Baird, Jr., Professor of Science
Harvard University
Monday February 8, 2021, 2 PM EST
Abstract:
The concept of eustasy, that is, the assumption that ice mass changes are accompanied by a globally uniform change in sea level, has – until relatively recently – been pervasive in the analysis of paleo and modern sea level records, and has stymied progress in both fields. I will demonstrate, using examples ranging from the last tens of millions of years to the modern world, that a variety of geophysical processes drive sea level changes with significant geographic variability. Modeling of these processes has improved estimates of global mean sea level change, but it has also motivated recent efforts to "fingerprint" the relative contributions of the processes responsible for the geographic variability, including polar ice mass changes. A notable, and counterintuitive example of this dramatic variability is that sea level will fall within ~2000 km of a rapidly melting ice sheet with an amplitude ~10 times higher than the global mean sea level rise associated with the melting.
Biosketch:
Jerry Mitrovica is currently the Frank B. Baird, Jr., Professor of Science in the Department of Earth and Planetary Sciences at Harvard University. He is the recipient of the Rutherford Memorial Medal from the Royal Society of Canada, the Steacie Prize from the National Research Council of Canada, the Augustus Love Medal from the European Geosciences Union, the Jardetsky Medal from Columbia University and the Arthur L. Day Medal from the Geological Society of America. He is a Fellow of the American Geophysical Union, the Royal Society of Canada, and the John Simon Guggenheim Memorial Foundation (2007). He was recently named a Fellow of the John D. and Catherine T.  MacArthur Foundation (2020).
Webinar:
Webinar thread: https://go.umd.edu/mitrovicawebinar
Event site: https://go.umd.edu/mitrovica
Webinar number: 120 848 8622
Webinar password: essic
To join the audio conference only:
US Toll: +1-415-655-0002
Global call-in numbers
For IT assistance:
Cazzy Medley: cazzy@umd.edu
Travis Swaim: tswaim1@umd.edu
Resources:
Seminar schedule & archive: https://go.umd.edu/essicseminar
Seminar Google calendar: https://go.umd.edu/essicseminarcalendar
Seminar recordings on Youtube: https://www.youtube.com/user/ESSICUMD