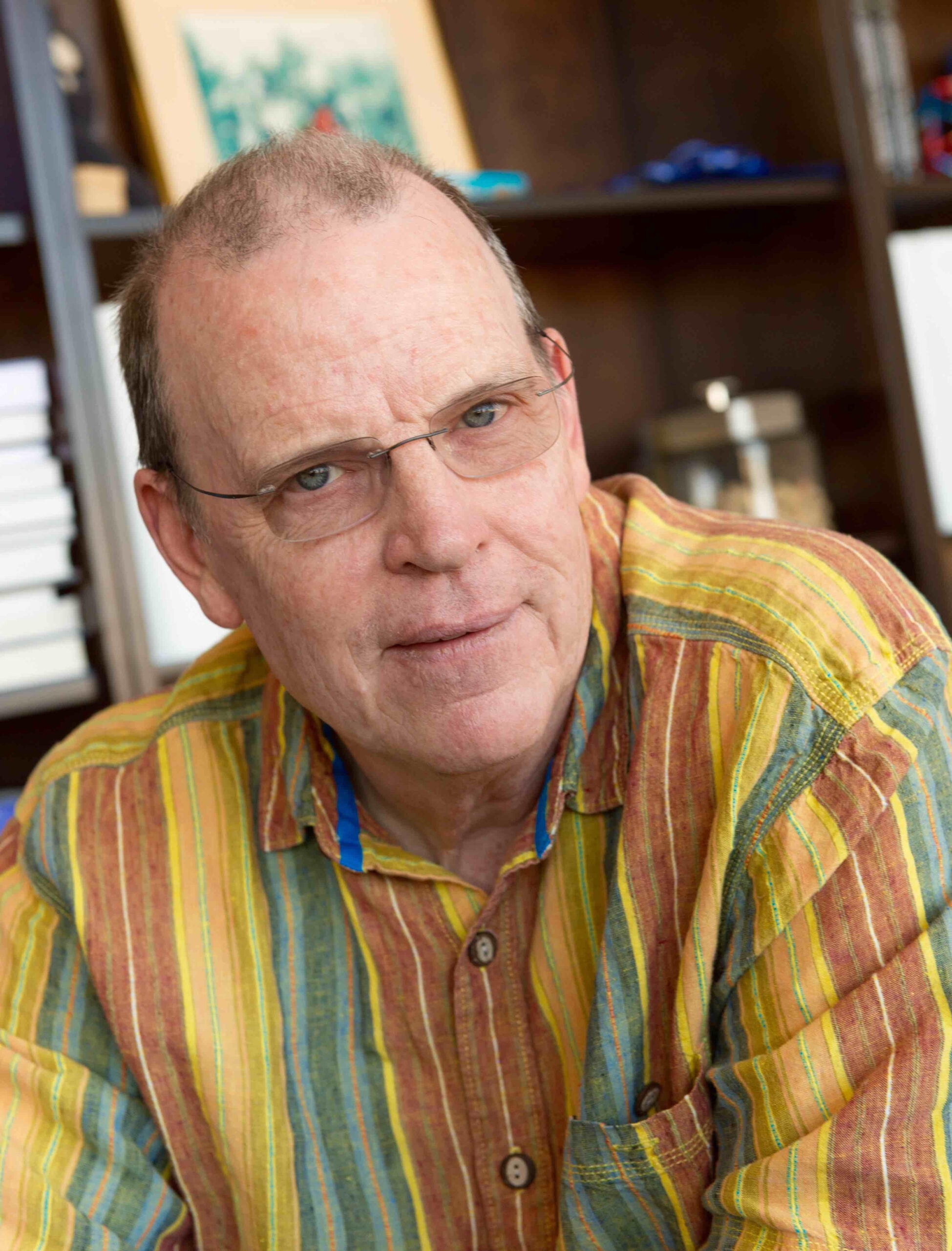 Parameterization and Its Discontents
This event has passed. See the seminar recording here:
---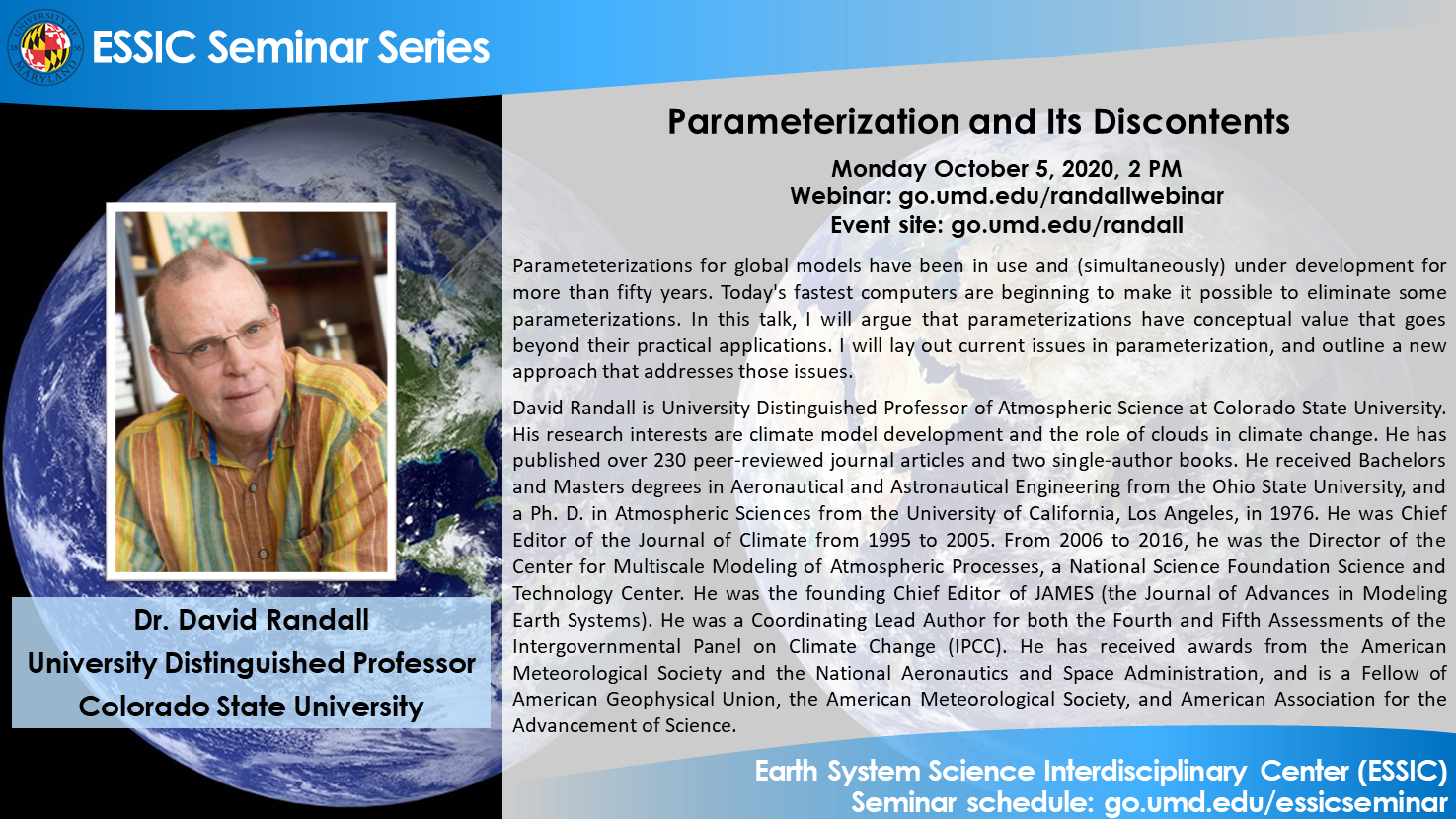 Dr. David Randall
University Distinguished Professor
Colorado State University
Monday October 5, 2020, 2 PM
Abstract:
Parameteterizations for global models have been in use and (simultaneously) under development for more than fifty years. Today's fastest computers are beginning to make it possible to eliminate some parameterizations. In this talk, I will argue that parameterizations have conceptual value that goes beyond their practical applications. I will lay out current issues in parameterization, and outline a new approach that addresses those issues.
Bio-sketch:
David Randall is University Distinguished Professor of Atmospheric Science at Colorado State University. His research interests are climate model development and the role of clouds in climate change. He has published over 230 peer-reviewed journal articles and two single-author books. He received Bachelors and Masters degrees in Aeronautical and Astronautical Engineering from the Ohio State University, and a Ph. D. in Atmospheric Sciences from the University of California, Los Angeles, in 1976. He was Chief Editor of the Journal of Climate from 1995 to 2005. From 2006 to 2016, he was the Director of the Center for Multiscale Modeling of Atmospheric Processes, a National Science Foundation Science and Technology Center. He was the founding Chief Editor of JAMES (the Journal of Advances in Modeling Earth Systems). He was a Coordinating Lead Author for both the Fourth and Fifth Assessments of the Intergovernmental Panel on Climate Change (IPCC). He has received awards from the American Meteorological Society and the National Aeronautics and Space Administration, and is a Fellow of American Geophysical Union, the American Meteorological Society, and American Association for the Advancement of Science.
Webinar info:
Webinar thread: https://go.umd.edu/randallwebinar
Event site: https://go.umd.edu/randall
Webinar number: 120 426 2988
Webinar password: essic
To join the audio conference only:
US Toll: 1-415-655-0002
Global call-in numbers
For IT assistance:
Cazzy Medley: cazzy@umd.edu
Travis Swaim: tswaim1@umd.edu
Resources:
Seminar schedule/archive: https://go.umd.edu/essicseminar
Seminar recordings on Youtube: https://www.youtube.com/user/ESSICUMD