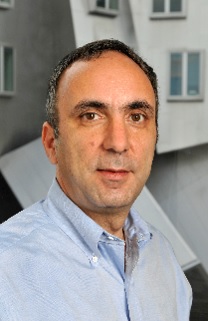 Observed Water Exchange in the Soil-Plant-Atmosphere Continuum
This event has passed. See the seminar recording here:
---

Prof. Dara Entekhabi
Bacardi and Stockholm Water Foundations Professor
Dept of CEE & EAPS
Massachusetts Institute of Technology
Monday May 10, 2021, 2 PM ET
Abstract:
The NASA Soil Moisture Active Passive (SMAP) mission has so far resulted in over six years of global and frequent revisit mapping of surface soil moisture. This is a new data type for the hydrologic sciences. In this seminar two questions are addressed: 1) Does the introduction of a new data type for a discipline lead to a re-thinking of its conceptual and modeling frameworks? and 2) Is water exchange in the soil-plant-atmosphere continuum evident in the observed measurements? Through observation-driven example studies, we show that the remote sensing of global fields of soil moisture can provide new insights into the dynamics of water and energy balances at the land surface. We also show how the response of ecosystems to water stress varies with vegetation type and local climate conditions. The stress response is then linked to the carbon cycle over land.
Biosketch:
Dara Entekhabi received B.S. (1983) and M.S. degrees (1985, 1988) in geography from Clark University, Worcester, MA and Ph.D. degree (1990) in civil and environmental engineering from the Massachusetts Institute of Technology (MIT), Cambridge, MA. He is currently a Professor with joint appointments in the Department of Civil and Environmental Engineering and the Department of Earth, Atmospheric and Planetary Sciences at MIT. He is the Science Team lead for the NASA's Soil Moisture Active Passive (SMAP) mission that was launched January 31, 2015. His research includes terrestrial remote sensing, data assimilation, and coupled land–atmosphere systems modeling. Prof. Entekhabi is also a fellow of the AMS, AGU and the IEEE. He is a member of the National Academy of Engineering (NAE).
Webinar:
Webinar thread: https://go.umd.edu/entekhabiwebinar
Event site: https://go.umd.edu/entekhabi
Webinar number: 120 735 9580
Webinar password: essic
To join the audio conference only:
US Toll: +1-415-655-0002
Global call-in numbers
For IT assistance:
Cazzy Medley: cazzy@umd.edu
Travis Swaim: tswaim1@umd.edu
Resources:
Seminar schedule & archive: https://go.umd.edu/essicseminar
Seminar Google calendar: https://go.umd.edu/essicseminarcalendar
Seminar recordings on Youtube: https://www.youtube.com/user/ESSICUMD