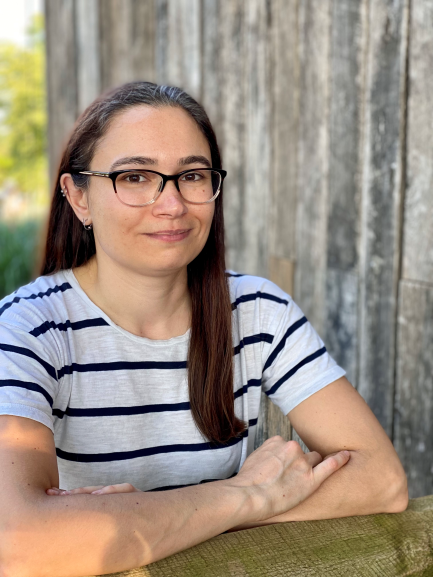 Leveraging ChatGPT for Converting IDL Code to Python
Thank you for attending this event! Seminar materials are below:
 ———————-
**IN-PERSON**
Dr. Rebekah Esmaili
Science and Technology Corp & NOAA/JPSS
Monday August 28, 2023, 12 PM ET
*Refreshments will be served*
Abstract:
Scientists commonly write their code and algorithms in legacy languages such as IDL, which is computationally fast and geared toward scientific programming. However, maintenance can be expensive due to licensing costs, and languages may not be cloud-computing optimized. As a result, agencies like NASA and NOAA are increasingly interested in converting IDL software into modern languages like Python. Converting legacy IDL code to Python can be more productive using generative AI tools like ChatGPT. This seminar introduces how ChatGPT can simplify the transition and showcase practical code conversion from IDL to Python through a live demonstration. We'll discuss some code migration strategies, best practices, and challenges. Join us to embrace the fusion of AI and scientific computing, revolutionizing legacy code modernization with ChatGPT.
Biosketch:
Dr. Rebekah Esmaili is a Senior Research Scientist at the Science and Technology Corp. (STC) and a JPSS Proving Ground and Risk Reduction Program contractor. She focuses on transitioning research ideas to real-time operations for JPSS satellite-sounding products to National Weather Service forecasters. She is also the principal investigator for a NOAA Broad Agency Announcement (BAA) to prototype an Earth Observation Digital Twin, which explores ways AI can improve satellite data products for dissemination and simulation. In her spare time, Rebekah is passionate about increasing coding literacy to early career researchers and teaches Python workshops both locally and at national meetings. In 2021, she wrote a book "Earth Observation Using Python: A Practical Programming Guide" published by AGU Special Collections, which is available to the University of Maryland community through the library. Rebekah received her Ph.D. in Atmospheric Science from the University of Maryland in 2016 and her B.S. in Physics from James Madison University in 2006.
Webinar:
Event site: https://go.umd.edu/esmaili
Zoom Webinar: https://go.umd.edu/esmailiwebinar
Zoom Meeting ID: 921 5010 0214
Zoom password: essic
US Toll: +13017158592
Global call-in numbers: https://umd.zoom.us/u/aMElEpvNu
For IT assistance:
Cazzy Medley: cazzy@umd.edu
Resources:
Seminar schedule & archive: https://go.umd.edu/essicseminar
Seminar Google calendar: https://go.umd.edu/essicseminarcalendar
Seminar recordings on Youtube: https://www.youtube.com/user/ESSICUMD