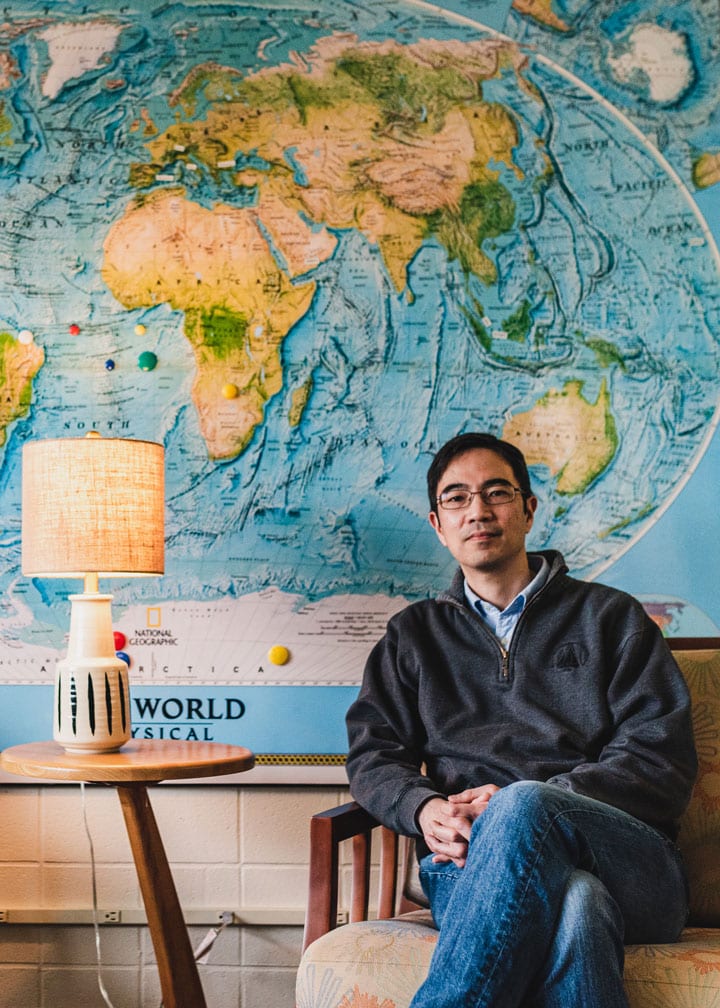 Impact of Multidecadal Variability in Atlantic SST on Winter Atmospheric Blocking
This event has passed. See the seminar recording here:
---

Dr. Young-Oh Kwon
Senior Scientist
Woods Hole Oceanographic Institution
Monday October 19, 2020, 2 PM
Abstract:
There exists a coherent multidecadal variability between North Atlantic atmospheric blocking frequency and the SST Atlantic Multidecadal Variability (AMV). Previous studies mostly focused on how the atmospheric circulation associated with the blocking variability may drive the ocean circulation variability. In this talk, I discuss the role of AMV in modulating blocking variability on multidecadal times scales. In addition, I will present how such relationship render a significant multi-year predictability of the blocking over the high latitude North Atlantic in a state-of-the-art large ensemble decadal prediction experiment.
Bio-sketch:
Young-Oh Kwon is a Senior Scientist in the Physical Oceanography Department at the Woods Hole Oceanographic Institution. Prior to that he was a postdoc in the Climate and Global Dynamics Division at the National Center for Atmospheric Research. His Ph.D. in physical oceanography is from the School of Oceanography at the University of Washington. His research primarily revolves around one question, "what is the role of the ocean in climate?" More specifically, his research focuses on the variability in the ocean and atmosphere, and the interaction between the two in the extratropics on time scales of a few years to several decades.
Webinar info:
Webinar thread: https://go.umd.edu/kwonwebinar
Event site: https://go.umd.edu/kwon
Webinar number: 120 005 7893
Webinar password: essic
To join the audio conference only:
US Toll: 1-415-655-0002
Global call-in numbers
For IT assistance:
Cazzy Medley: cazzy@umd.edu
Travis Swaim: tswaim1@umd.edu
Resources:
Seminar schedule & archive: https://go.umd.edu/essicseminar
Seminar Google calendar: https://go.umd.edu/essicseminarcalendar
Seminar recordings on Youtube: https://www.youtube.com/user/ESSICUMD