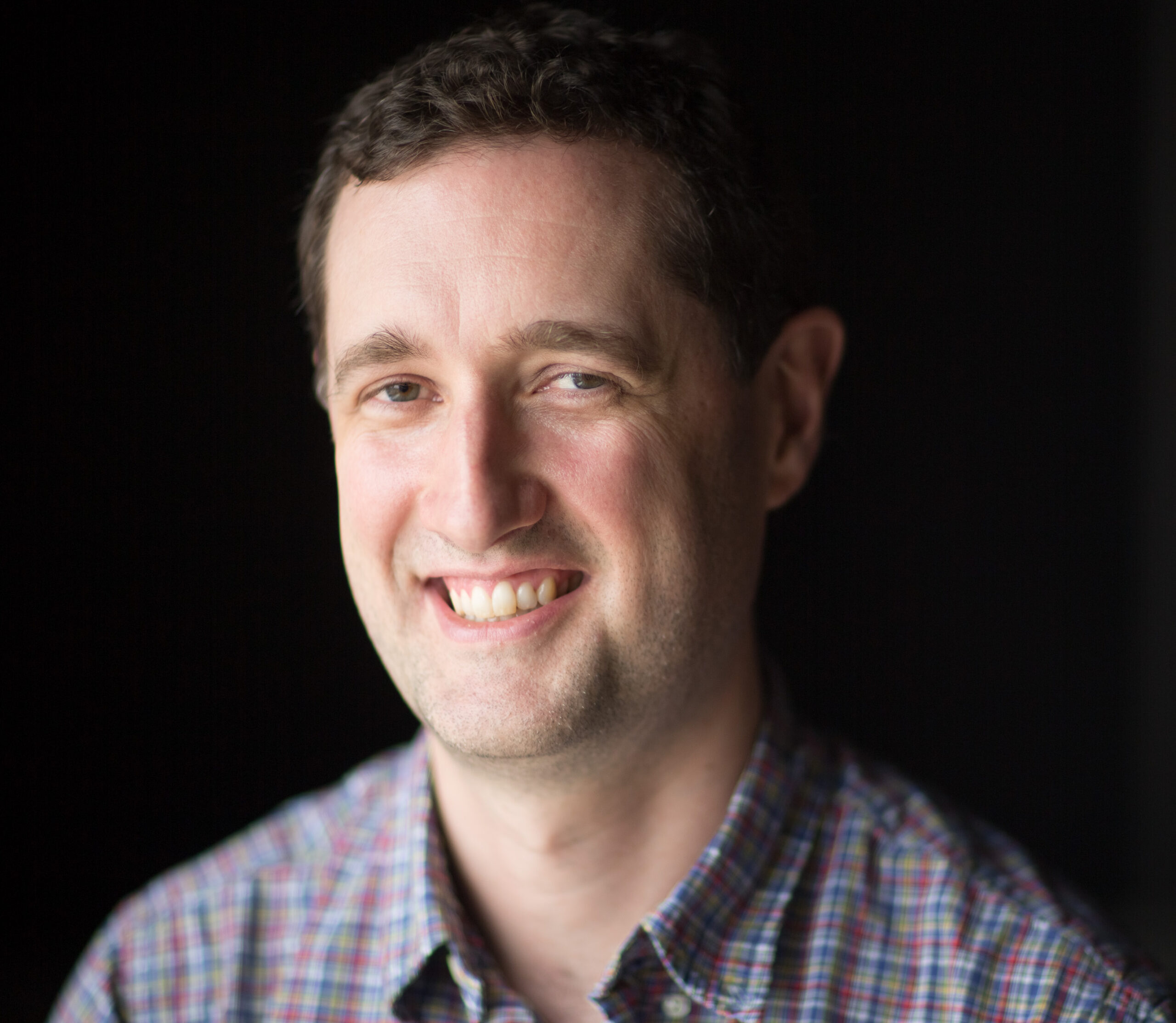 Changing Precipitation and the Potential for Machine Learning To Improve Climate Predictions
This event has passed. See the seminar recording here:
---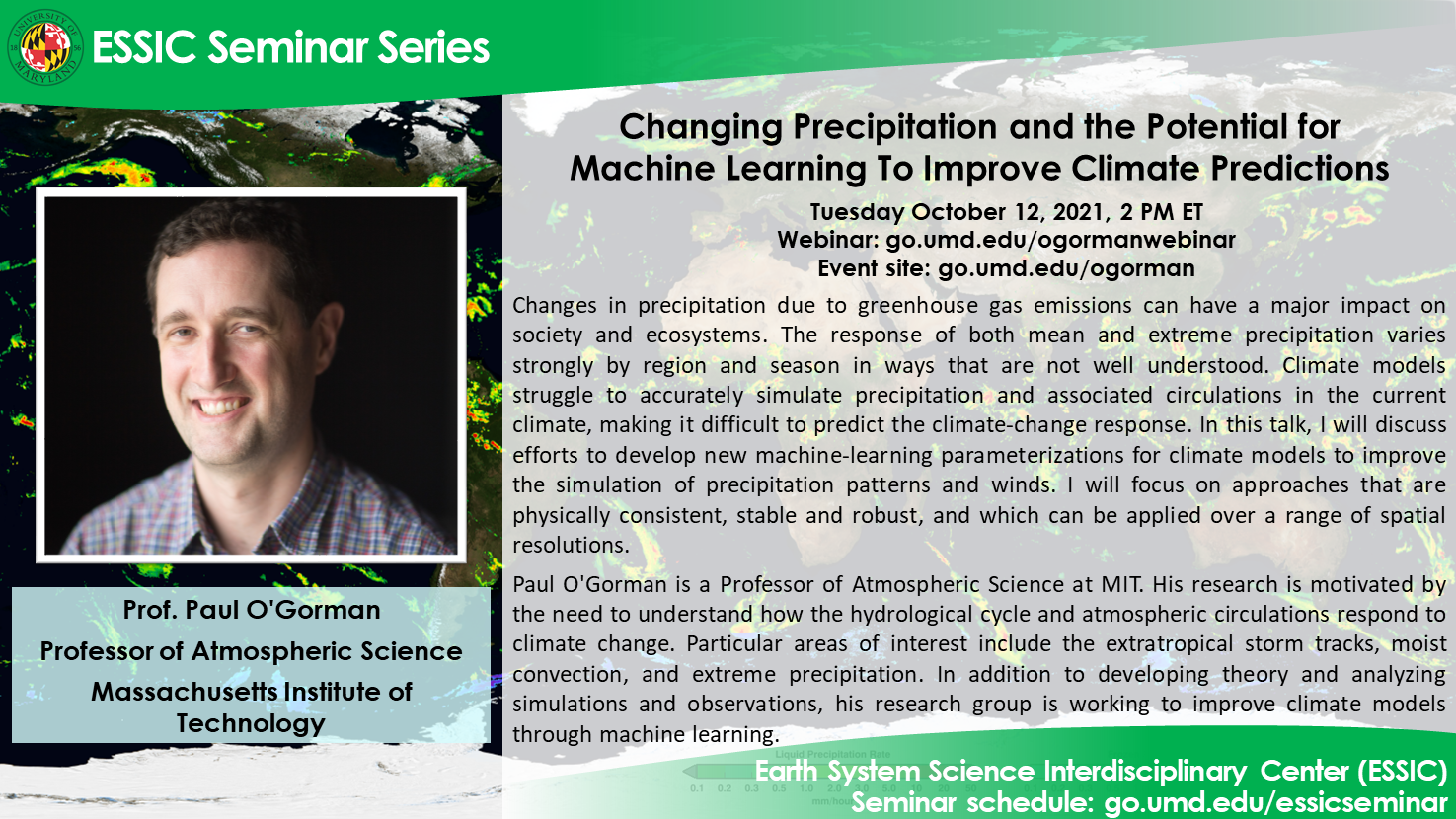 Prof. Paul O'Gorman
Professor of Atmospheric Science
Massachusetts Institute of Technology
Tuesday October 12, 2021, 2 PM ET
Abstract:
Changes in precipitation due to greenhouse gas emissions can have a major impact on society and ecosystems. The response of both mean and extreme precipitation varies strongly by region and season in ways that are not well understood. Climate models struggle to accurately simulate precipitation and associated circulations in the current climate, making it difficult to predict the climate-change response. In this talk, I will discuss efforts to develop new machine-learning parameterizations for climate models to improve the simulation of precipitation patterns and winds. I will focus on approaches that are physically consistent, stable and robust, and which can be applied over a range of spatial resolutions.
Biosketch:
Paul O'Gorman is a Professor of Atmospheric Science at MIT. His research is motivated by the need to understand how the hydrological cycle and atmospheric circulations respond to climate change. Particular areas of interest include the extratropical storm tracks, moist convection, and extreme precipitation. In addition to developing theory and analyzing simulations and observations, his research group is working to improve climate models through machine learning.
Webinar:
Webinar: https://go.umd.edu/ogormanwebinar
Event site: https://go.umd.edu/ogorman
Webinar number: 2622 839 2890
Webinar password: essic
To join the audio conference only:
US Toll: +1-415-655-0002
Global call-in numbers
For IT assistance:
Cazzy Medley: cazzy@umd.edu
Resources:
Seminar schedule & archive: https://go.umd.edu/essicseminar
Seminar Google calendar: https://go.umd.edu/essicseminarcalendar
Seminar recordings on Youtube: https://www.youtube.com/user/ESSICUMD