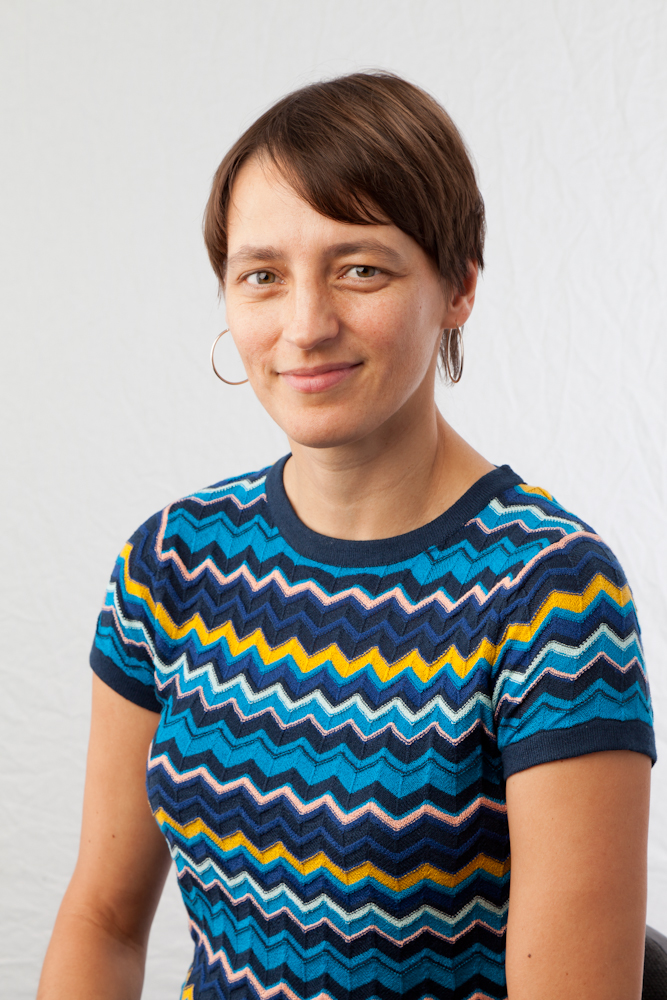 Assessing Convective and Stratiform Precipitation Paradigms in the Tropics and Extratropics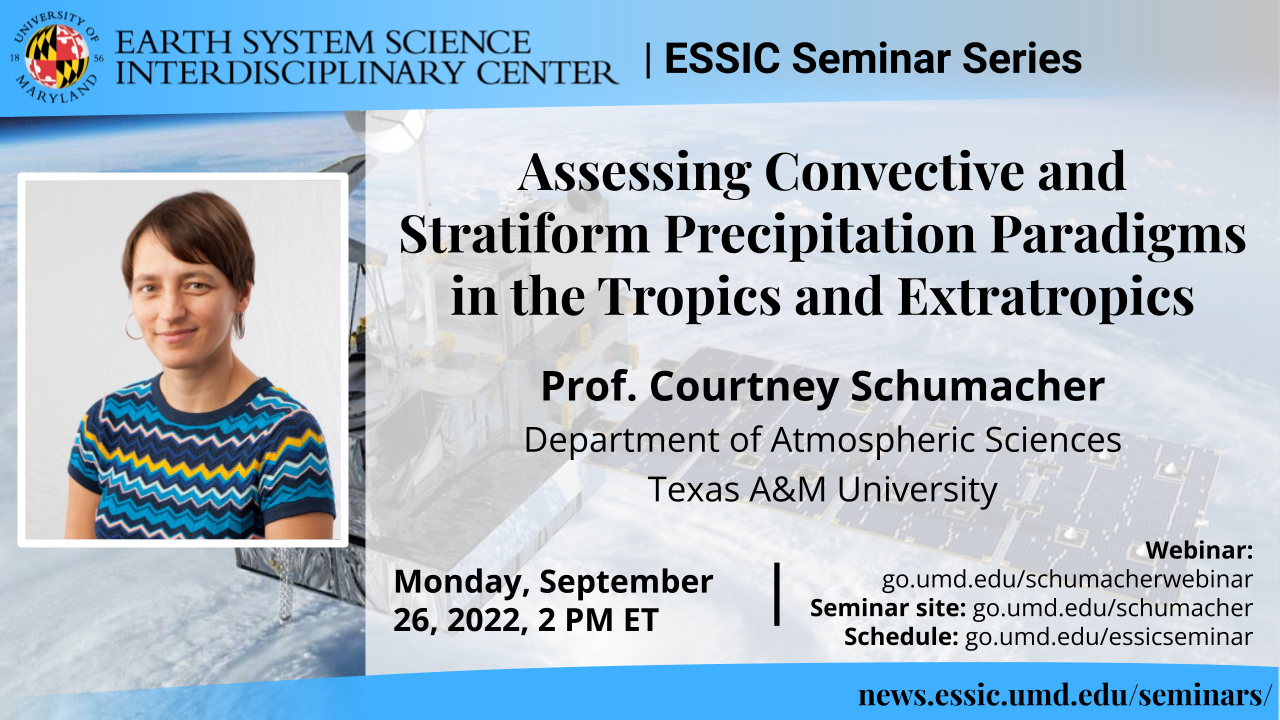 Prof. Courtney Schumacher
Department of Atmospheric Sciences
Texas A&M University
Monday September 26, 2022, 2 PM ET
Abstract:
Convective and stratiform precipitation form through very different dynamical and microphysical
processes. Sometimes they form in isolation (such as convective rain from an individual cumulonimbus
or stratiform rain from a nimbostratus cloud associated with isentropic lift), but often they form together
and their interactions dictate the size, lifetime and overall impact of precipitating systems around the
globe. This talk will focus on space-based observations from the Global Precipitation Measurement
(GPM) dual-frequency precipitation radar (DPR) to assess the relative importance of convective and
stratiform rain processes in the production of precipitation in the tropics and extratropics. The talk will
also address how models approximate these different types of precipitation, especially GCMs that
produce rain using convective parameterizations and resolved, large-scale physics.
Biosketch:
Dr. Courtney Schumacher is a Professor in the Department of Atmospheric Sciences at Texas A&M
University, where she has been on the faculty since 2003. She is an observer of storms who works with
numerical modelers, theoreticians, statisticians, chemists, and other specialists to push the bounds of
knowledge on how storms become large and long lasting and what this storm organization means for
rain and climate processes. Dr. Schumacher has been heavily involved in field campaigns throughout the
tropics and is an active contributor to NASA's satellite radar missions. She is a recipient of the AMS
Meisinger Award, the holder of the Texas A&M University E.D. Brockett Professorship in Geosciences,
and an AMS Fellow.
Webinar:
Event site: https://go.umd.edu/schumacher
Zoom Webinar: https://go.umd.edu/schumacherwebinar
Zoom Meeting ID: 922 4551 0373
Zoom password: essic
US Toll: +13017158592
Global call-in numbers: https://umd.zoom.us/u/aMElEpvNu
For IT assistance:
Cazzy Medley: cazzy@umd.edu
Resources:
Seminar schedule & archive: https://go.umd.edu/essicseminar
Seminar Google calendar: https://go.umd.edu/essicseminarcalendar
Seminar recordings on Youtube: https://www.youtube.com/user/ESSICUMD