ESSIC Snow Prediction Pool, Winter 2015-16
By: Mark Baith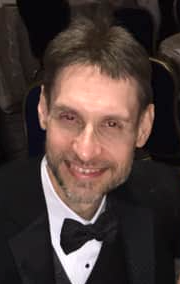 With Thanksgiving a now distant memory and the current El Niño event being referred to as the strongest ever recorded, what does Old Man Winter have in-store for the DC-area for the winter of 2015-16, particularly with respect to snowfall?
ESSIC's resident "storm watcher," Phil Arkin, reports that El Niño winters tend to be feast or famine for area snow lovers.
"El Niño winters have been some of the least snowy in the DC area, like 1997-98 and 1972-73," said Arkin.
Arkin was quick to point out however, that El Niño events did not guarantee a snowless winter.
"Quite a few El Niño winters have one great big snowstorm; February 1983, January 1966 and February 1958 come to mind," noted Arkin.
According to the web-site "Current Results," the first DC-Area snowfall of winter does typically occur in the month of December, although 1 in 4 winters see no December snows at all. Similarly, 1 in 4 December's will receive at least 2.5" of snow.
The average seasonal snowfall total for Washington D.C. is historically 15.4."
ESSIC colleague Doug Kammerer and his team at NBC4, were the clear winners of the 2013-14 "Polar Vortex" winter snowfall polls and they were on-target again last year, with another above average snowfall prediction of 17-23".
Like Arkin, Kammerer recently told Washington's WTOP radio that El Niño events are all about timing in terms of snow storms.
"We know we're going to get the storms. El Niño brings us the storms. But will we have enough cold air to make them snowstorms? That's the big question that we're looking at right now. I'm leaning toward yes, but that just might be me because I love snow," Kammerer quipped.
But it's your turn now! In the form below, you can make your own forecast predictions for 2015-16 in terms of the first one-inch snowfall, as well as the seasonal snowfall total. (Note: Totals will be based on the official readings from Reagan National Airport.)
The winners of each category will be enshrined on the wall of ESSIC's Facebook page at the conclusion of the 2015-16' winter season.
Note: For a complete history of Washington D.C. seasonal snowfall totals since 1888, please see the following page courtesy of NOAA.
---
Current Entries
.