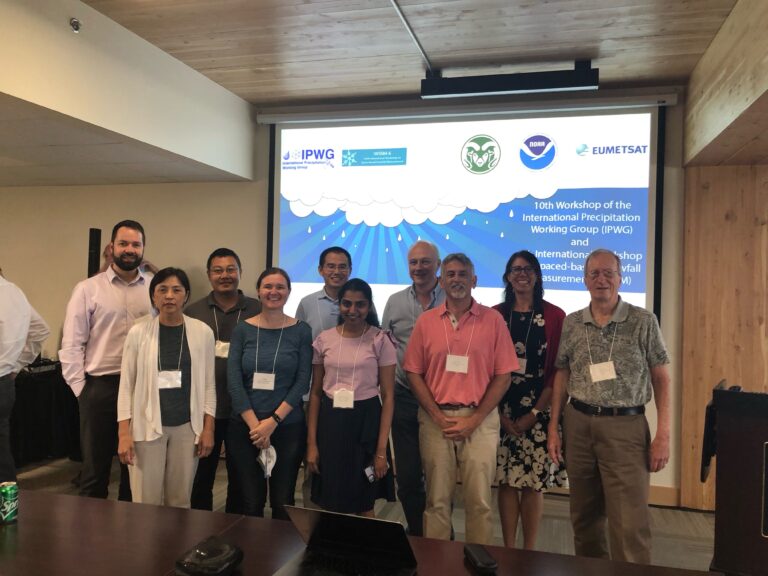 Ten ESSIC scientists participated at the 10th Workshop of the International Precipitation Working Group (IPWG), held in Ft. Collins, Colorado, June 13-17, 2022.
IPWG is a science working group under the auspices of the Coordination Group of Meteorological Satellites (CGMS), an international body of space agencies that operate weather satellites.
The ESSIC contingent presented both oral and poster summaries of ongoing research focused on retrieval algorithms for global precipitation. They also chaired workshop sessions, and played vital roles in working group discussions. Additionally, several other ESSIC researchers (not in attendance) were co-authors on many other talks.
The IPWG meets every two years and will most likely meet again in 2024 in Tokyo, Japan.