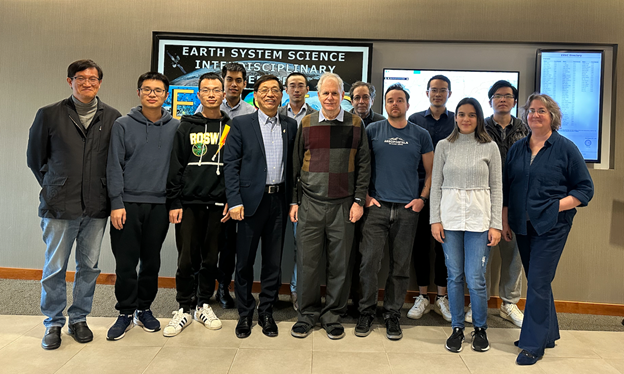 The annual meeting of the ESSIC Aerosol/Cloud Physics/Radiation Affinity Group was held on November 16. It was led by Dr. Zhanqing Li, the group chair. The meeting was attended by ~30 people from both inside and outside of the university and ESSIC, including the following invited distinguished scholars:
Prof. Daniel Rosenfeld, Hebrew University, Isreal
Dr. William Lau, ESSIC
Dr. Ralph Kahn, GSFC/NASA
Dr. Lorrain Remer, UMBC
Prof. Chang Hoon Jung, visiting scholar from Korea
Dr. Youtong Zheng, GFDL/NOAA
At noon, Prof. Rosenfeld presented a talk. The day-long workshop began with presentations followed by a discussion session on all three subjects: aerosol, cloud and radiation. The latter led to a few collaborative studies that have been ongoing since the meeting.