---
Dr. Xiaolei Zou
By Seema Vithlani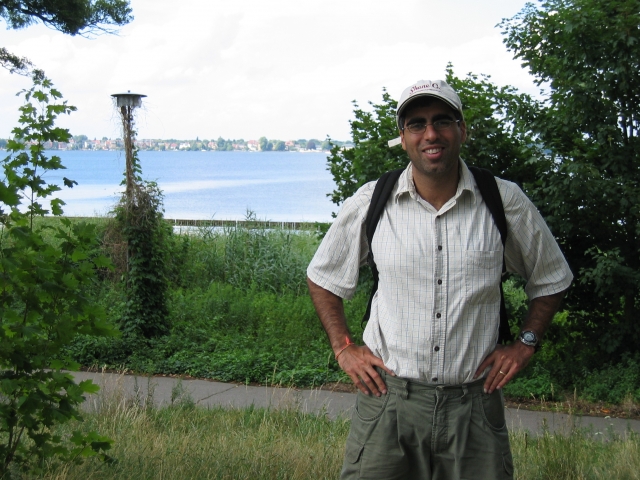 With over 115 published papers and nearly 20 years of teaching experience under her belt, Dr. Xiaolei Zou left a tenured teaching position at Florida State University (FSU) to join ESSIC.
Zou first worked for FSU in 1989, where she helped the National Centers for Environmental Prediction (NCEP) on developing a 4D-Var data assimilation system, a model that more precisely predicts forecasts.
She later joined the National Center for Atmospheric Research (NCAR) to develop a 4D-Var system for the mesoscale model, and then went back to FSU in 1997 to research and teach as an associate professor with the department of meteorology.
Zou was promoted to a tenured position at FSU in 2000 and to full professor in 2001. She became a Named Professor in 2003, a prestigious award within the university.
Educating young scientists was one of her proudest feats, according to Zou. She loved to see her students prosper.
"For most of the papers I ever wrote, I'm either first author or second author," said Zou. "If I'm the second author, my student is the first."
Born in China, Zou said she loved math and majored in it at Nanjing Institute of Meteorology in 1982, which lent a hand to her career in data assimilation. She then got her master's degree in meteorology in 1984 and her Ph.D. in meteorology in 1988.
Why meteorology? Zou said when she was at the university, students got pulled into colleges and academic fields based on their exam grades.
"The university chooses you," explained Zou.
Zou moved to the United States in 1989 to advance her scientific career, a move she said was challenging due to her limited connections, yet enlightening.
"I think it's good that when you're young, you try harder than people the similar age as you," said Zou of her experience newly working in a foreign country.
Yet despite her fruitful career, Zou said her greatest and most rewarding challenge was to balance her professional life with her job as a mother of two now grown children, both of whom she speaks proudly.
"To be a great mom and a great professor… they're both time-consuming," said Zou.
She recently came to work as a research professor at ESSIC in September 2014, where her research will focus on satellite data assimilation for hurricanes forecasts and climate change study. With ESSIC, Zou said she will finally have the opportunity to act and operate more fully on her research and book writing.