---
Dr. Charon Birkett
By Lauren McLendon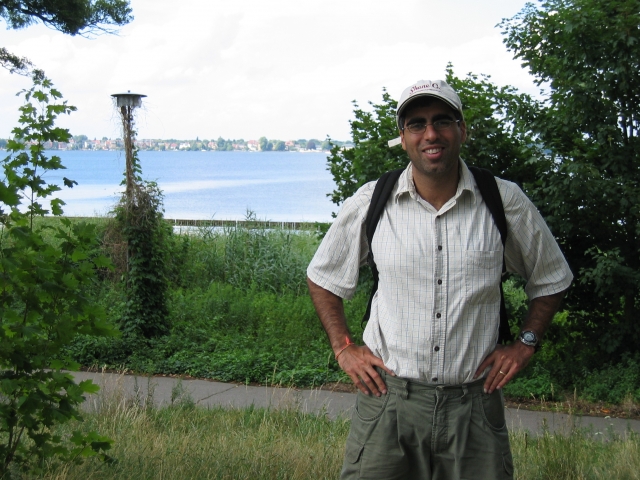 There's a connection to planetary astronomy that takes one back to the beginnings of life, according to ESSIC Researcher Charon Birkett.
It was this connection to astronomy that prompted her to purse a formal education in the planetary sciences, eventually receiving her Ph.D from the University of Leicester, UK.
Although her astronomy research continued at the Royal Observatory in Edinburgh, Scotland and at the Max Planck Institute for Aeronomie in Katlenburg, Germany, it was at the Mullard Space Science Laboratory of the University College London, where her interest in earth sciences began.
For nearly seven years, she worked in the Surrey countryside, exploring various applications of satellite radar altimetry, which determines the distance from the satellite to the earth's surface by measuring the round-trip time of a radar pulse.
She came to the U.S. in 1997 as a visiting scientist at NASA Goddard's Hydrospheric and Biospheric Sciences Laboratories after browsing a job advertisement. There she continued exploring radar altimetry over the world's largest lakes, reservoirs and river systems.
Birkett's experiences at NASA later led to an opportunity at the University of Maryland, when she joined ESSIC as an associate research scientist in 2001.
Once at ESSIC, Birkett had the opportunity to write her own proposals and work with scientists from NOAA and other departments at the University of Maryland.
Birkett's work at the Center has included management of an operational project, which utilizes remote sensing datasets to routinely monitor water resources.
Her recent research involves exploration of satellite laser altimetry data-sets to additionally monitor water-level change within lakes and river reaches. Dr. Birkett emphasized water will be an even bigger concern in the future, particularly in terms of rising demand and population.
"I tend to be someone who explores the data sets in detail, and then links with the application people. "I'm the person behind the data sets," she said.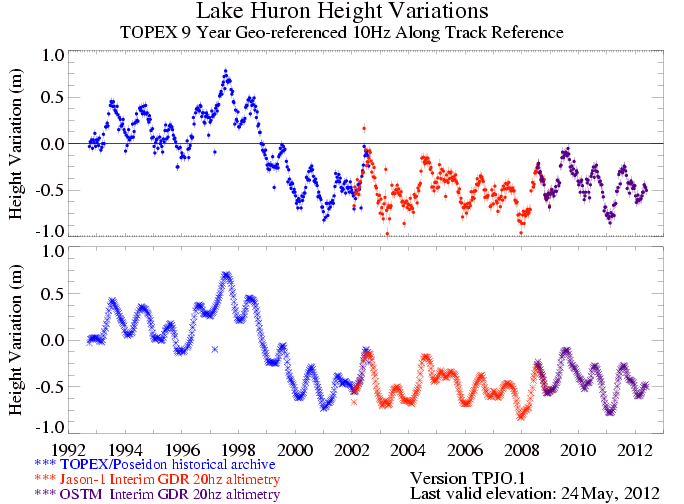 (Photo courtesy USDA Foreign Agricultural Service. Relative variations in lake height that were computed from TOPEX/POSEIDON (T/P), Jason-1 and Jason-2/OSTM altimetry with respect to a 9-year mean level.)