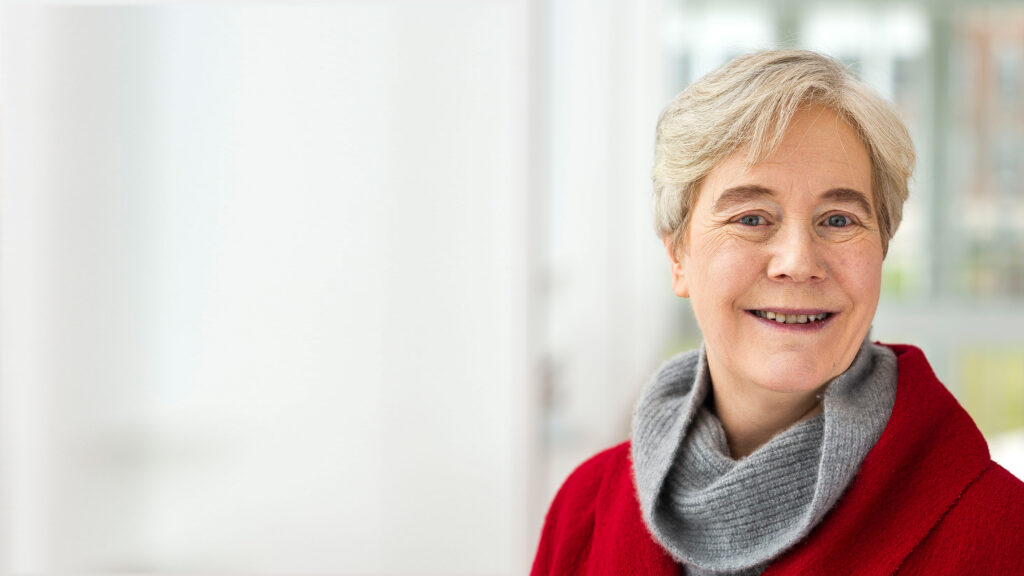 ESSIC Director and Distinguished University Professor Ellen Williams has been named Chair of the NASA Science Committee and member of the NASA Advisory Council (NAC).
The NASA Science Committee is a standing committee of the NASA Advisory Council, which assists NASA Administrator Bill Nelson in addressing important program and policy matters related to the U.S. civil space and aeronautics programs. The Science Committee provides independent advice on all NASA Earth and space science-related programs, policies, plans, and priorities. The Committee's recommendations inform the decisions made on the scope, priorities, and implementation of all Science Mission Directorate programs.
"I'm excited and honored to take on this role," says Williams. "The Science Committee bridges the NASA disciplinary Scientific Advisor Committees and the broad perspectives of the NASA Advisory Council. As a result we will be focusing on the role of cutting-edge scientific challenges in delivering NASA's vision and goals."
The Science Committee meets on average three times a year for an active, two-way discussion on cross-cutting issues affecting Science Mission Directorate activities and the national science community. The Committee has between 10 and 12 members, including the Chair, all of whom have demonstrated scientific and technological knowledge, overall excellence, credibility, integrity, and the ability to provide well-rounded advice.
"I take great pride in our team at NASA and the incredible accomplishments we achieve every day as a global leader in exploration. NASA attracts the best and the brightest – which makes it easy to attract high-caliber talent to the NAC," said Nelson in a press release announcing these changes. "As we push forward into yet another busy year for the agency, I look forward to hearing the recommendations from new and existing experts serving on the NASA Advisory Council."
Williams has been the director of the Earth System Science Interdisciplinary Center since 2020. She is a member of the National Academy of Sciences and a foreign member of the Royal Society (London). She is also a fellow of the American Association for the Advancement of Science, the American Academy of Arts and Sciences, the American Physical Society, and the American Vacuum Society.
Williams' two-year term as Chair began on April 20, 2022.