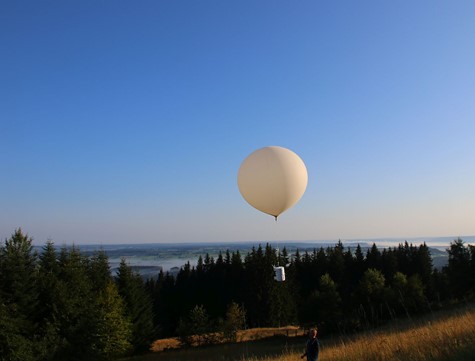 ESSIC Visiting Assistant Research Scientist Ryan M. Stauffer is a co-author on a report that discovered that the COVID-19 crisis reduced tropospheric ozone across the Northern Hemisphere.
The study, published in Geophysical Research Letters, analyzed data from weather balloons and remote sensing instruments from 45 stations. These observatories saw that worldwide surface traffic emissions went down by 14% and air-traffic emissions by 40% on average in 2020. This resulted in ozone at 1-8 kilometers above Earth's surface falling by 7% on average across the Northern Hemisphere.
"The COVID-19 lockdowns are an unplanned global scale atmospheric experiment," first author Wolfgang Steinbrecht told AGU, "They show how complex the atmosphere can react to emission changes. We can learn many things from this, for example, what internationally coordinated emission controls could achieve for air-quality worldwide."
Stauffer is now a Research AST in the NASA/GSFC Chemistry and Atmospheric Dynamics Laboratory at NASA Goddard. He works with Dr. Anne M. Thompson to analyze long-term historical records of ozonesonde profile data, and the links among the ozone profiles, meteorology, and near-surface pollution. He serves as a field and technical coordinator for the Southern Hemisphere Additional Ozonesondes (SHADOZ; PI A. M. Thompson) tropical network.
To read more about this project, click here to read the AGU press release: "Lower Atmosphere Ozone Dropped 7% During COVID-19 Pandemic, Study Finds" and click here to access the study: "COVID‐19 Crisis Reduces Free Tropospheric Ozone across the Northern Hemisphere".