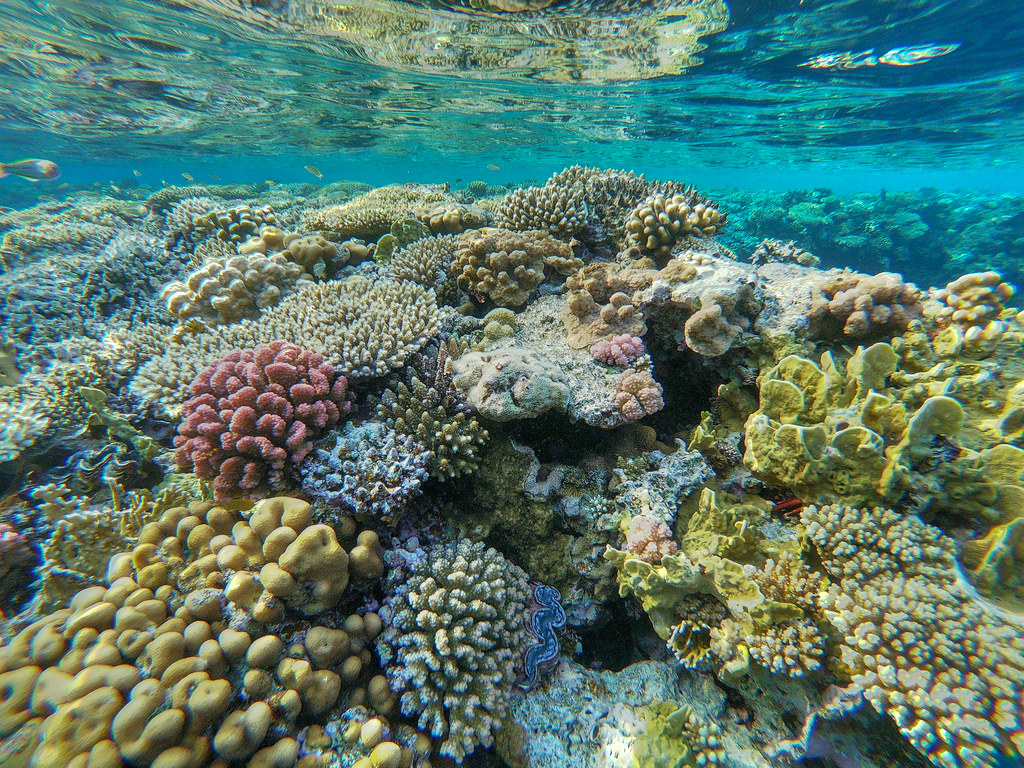 Led by Dr. William Skirving, an ESSIC/CISESS subawardee, several scientists from the NOAA Coral Reef Watch (CRW) program published a new paper in the Remote Sensing Special Issue, "Advances in Retrieval, Operationalization, Monitoring and Application of Sea Surface Temperature".
Titled "CoralTemp and the Coral Bleaching Heat Stress Product Suite Version 3.1", the paper details NOAA CRW's operational, next generation Version 3.1 daily global 5km satellite CoralTemp sea surface temperature (SST) data product, the Monthly Mean (MM) and Maximum Monthly Mean (MMM) climatologies, and the SST Anomaly, Coral Bleaching HotSpot, and Degree Heating Week (DHW) products. This is the first publication of the CoralTemp SST data product and NOAA CRW's core Version 3.1 daily global 5km satellite products that are derived from it.
The NOAA CRW program is an initiative supported by the Earth System Science Interdisciplinary Center (ESSIC)-administered Cooperative Institute for Satellite Earth System Studies (CISESS). ESSIC/CISESS Scientists include Associate Research Scientist Dr. Gang Liu; Senior Faculty Specialist Jacqueline De La Cour; and Faculty Specialist Erick Geiger. The team also includes ESSIC/CISESS subawardees, Drs. William Skirving and Blake Spady, at ReefSense in Townsville, Australia.
Note that for this Remote Sensing Special Issue publication, ESSIC/CISESS Assistant Research Scientist, Dr. Andrew Harris (a Geostationary-Polar-orbiting Blended Satellite SST expert within the SST Science Team at NOAA/NESDIS' Center for Satellite Applications and Research) also was a co-author.
To access the article, click here: "CoralTemp and the Coral Reef Watch Coral Bleaching Heat Stress Product Suite Version 3.1".