ESSIC Snow Prediction Pool, Winter 2016-17
By: Mark Baith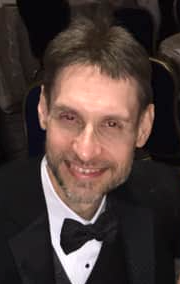 With Thanksgiving and the strong 2015-16 El Niño event now behind us what does Old Man Winter have in-store for the DC-area for the winter of 2016-17, particularly with respect to snowfall?
According to the web-site "Current Results," the first DC-Area snowfall of winter does typically occur in the month of December, although 1 in 4 winters see no December snows at all. Similarly, 1 in 4 December's will receive at least 2.5" of snow and in fact, there has already been mention of a possible December storm this year.
The average seasonal snowfall total for Washington D.C. is historically 15.4."
Most area broadcast meteorologists are predicting slightly above average conditions with respect to snowfall this season and yes, the off again – on again La Niña discussion could play a part. No one is suggesting–(thus far at least)–that we'll see another event on par with the January 2016 East Coast Blizzard, which coincidently, was pegged on the nose by ESSIC visiting research scientist Chris Brown–(date of first 1" snowfall)–in last season's ESSIC snow poll!
But it's your turn now! In the form below, you can make your own forecast predictions for 2016-17 in terms of the first one-inch snowfall, as well as the seasonal snowfall total. (Note: Totals will be based on the official readings from Reagan National Airport.)
The winners of each category will be enshrined on the wall of ESSIC's Facebook page at the conclusion of the 2016-17' winter season and will also be recognized at the 2017 ESSIC Holiday Party.
Note: For a complete history of Washington D.C. seasonal snowfall totals since 1888, please see the following page courtesy of NOAA.
---
Current Entries
.