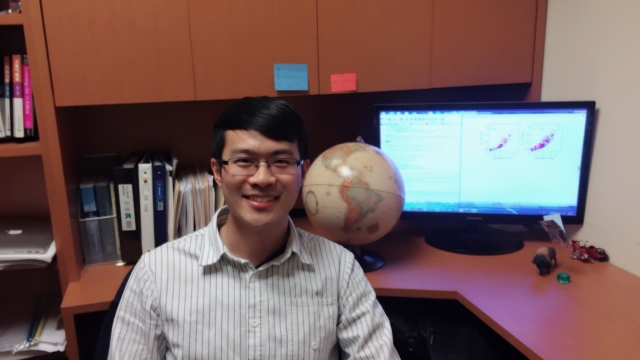 Youtong Zheng, ESSIC Assistant Research Scientist, has recently been selected to join the Atmospheric Radiation Measurement (ARM) user facility's User Executive Committee (UEC). Zheng is one of the seven new candidates joining the UEC this year and the only candidate from a University of Maryland institution.
The UEC is charged with providing objective, timely feedback to ARM leadership with respect to user experience. Zheng will represent the science themes of Cloud Measurements and Cloud Modeling, serving as the official voice of the user community of scientists worldwide. Most new members serve four-year terms, beginning January 1st.
At ESSIC, Zheng's main research interests are observation, remote sensing, and theory of cloud-topped boundary layer. He is currently working with ESSIC/AOSC Professor Dr. Zhanqing Li on topics related to cloud-surface decoupling processes over the Southern Ocean and their impacts on aerosol cloud-mediated effect
For more information on the ARM UEC, click here: "New Members Selected to Join Arm User Executive Committee".