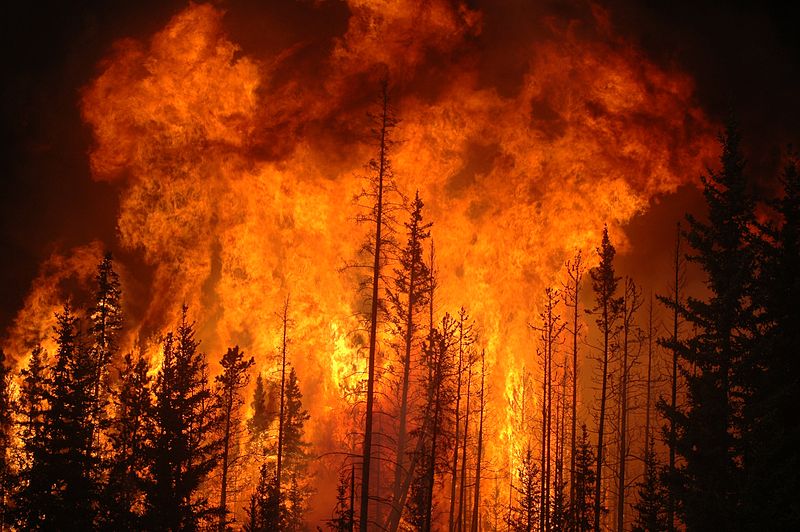 A paper co-authored by ESSIC Research Scientist William Lau, Professor Zhanqing Li, scientist Weichen Tao, and AOSC Graduate Student Lei Zhang was recently published in Geophysical Research Letters.
The paper, titled "Large Wildfires in the Western United States Exacerbated by Tropospheric Drying Linked to a Multi‐Decadal Trend in the Expansion of the Hadley Circulation", discusses factors contributing to the long-term trend in increased large wildfires in the western United States (WUS). Using observational analyses, the team discovered that this trend is likely linked to a multi‐decadal drying trend in the subtropical troposphere associated with the expansion of the Hadley circulation, consistent with model projections of greenhouse‐gas warming. This circulation change leads to a regional climate feedback (RCF), involving reduced tropospheric humidity, fewer clouds, more downward solar radiation, and warmer land surface coupled to increased atmospheric subsidence and enhanced off-shore low level winds. The RCF contributes to accelerated and sustained tropospheric warming and drying, exacerbating WUS wildfires.
These results suggest that if actions to combat climate change are not taken soon, the wildfires in the western United States will likely worsen.
In addition to his work at ESSIC, Lau is an adjunct professor of the Department of Atmospheric and Oceanic Sciences (AOSC), University of Maryland, and senior scientist emeritus at NASA Goddard Space Flight Center. His research work spans more than 40 years of data analyses, field campaigns and modeling studies, covering a wide range of topics in climate dynamics, tropical and monsoon meteorology, ocean-atmosphere interaction, aerosol-water cycle interaction, climate variability and change.
Li is a professor at AOSC and ESSIC at University of Maryland. He has engaged in wide range of studies concerning climate change, atmospheric physics, terrestrial and atmospheric environment. To access the article, click here: "Large Wildfires in the Western United States Exacerbated by Tropospheric Drying Linked to a Multi‐Decadal Trend in the Expansion of the Hadley Circulation"