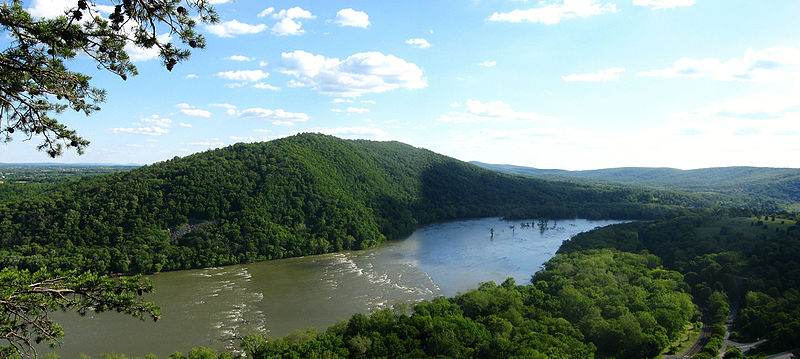 Shuiwang Duan, Department of Geology and Department of Environmental Science and Technology Assistant Research Scientist, and Sujay Kaushal, ESSIC and Department of Geology Professor, are co-authors on a new paper in Applied Geochemistry titled "Changes in concentrations and source of nitrogen along the Potomac River with watershed land use". Other co-authors include Erik J.Rosenfeldt, Jinliang Huang, and Sudhir Murthy.
Nitrogen pollution is a crucial environmental problem in coastal waters affected by eutrophication globally, but the sources of the pollution are not often well quantified locally. This study explored how land use influences Nitrogen concentrations and sources along 400 km of the Potomac River.
This study highlights the importance of nonpoint agricultural sources to the Potomac River, as well as Nitrogen retention within the river channel. Given that some agricultural sources may persist further downriver even as urbanization increases, isotope source tracking can be used to prioritize more effective source reduction strategies in the Chesapeake Bay Watershed.
Dr. Shuiwang Duan is an assistant research scientist at the University of Maryland. He is a biogeochemist, working on eutrophication, organic and inorganic contaminants in streams and rivers. He is interested in how watershed land use and climate change impact on water quality in aquatic environments. Previously, Duan was an ESSIC Research Associate for over 10 years, during the entire duration of the project.
Kaushal's research focuses on long-term chemistry of fresh waters, effects of land use and climate on water quality, and managing and restoring freshwater ecosystems. His current projects investigate freshwater salinization syndrome, human-accelerated weathering, long-term chemistry of inland waters, river restoration, urban evolution of biogeochemical cycles, and applications of geochemical approaches in ecology. More details regarding his research, teaching, and current CV can also be found at http://www.geol.umd.edu/faculty/KAUSHAL and www.kaushallab.com.
To access the article, click here: "Changes in concentrations and source of nitrogen along the Potomac River with watershed land use".